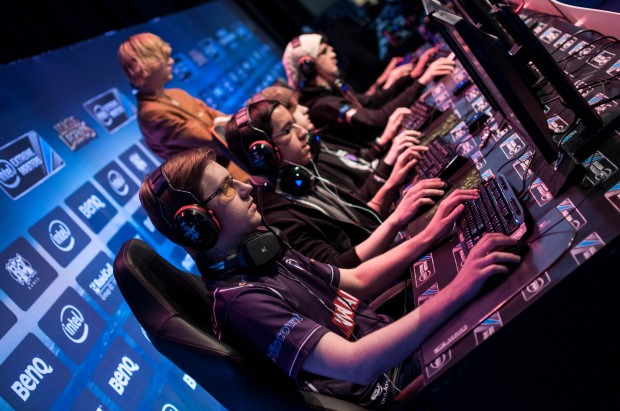 It depends on who you ask and how you define words like "legitimate," but at least one person thinks so – though he's got an obvious stake in the discussion.
In speaking to GamesIndustry.biz, Twitch COO Kevin Lin said that "Anyone who's still concerned with legitimacy [of e-sports] needs to move on, because it's here. And it's here to stay." Those are pretty strong words that leave no room for debate. So naturally, we'll debate them.
Here's a funny thing that happened as I was writing this. I decided to look up "legitimate" on dictionary.com to see if I could come up with a suitable definition as a starting point. On the side of the page, it gives the word value for "legitimate" in both Scrabble and Words With Friends.
Now, Scrabble is an old game, very much in the mainstream and very well-known worldwide. Words With Friends is a more recent phenomenon, not as venerable as Scrabble, but probably seen by most as "legitimate." Is that the same correlation between e-sports (in the role of Words With Friends) and physical sports (in the role of Scrabble)?
I think people sometimes meld the notion of "legitimate" with "mainstream." In my mind, the first means something akin to "accepted by a large enough number of people to be self-sustaining" while the second means "accepted by a wide variety of different people." The difference is that the first definition can exist within a niche, such as gamers, music lovers, movie buffs, etc. – just so long as it's a suitably large number of people. The second requires the people to be spread out over all walks of life – interests, race, gender, etc., though that can vary greatly depending on the region being discussed. Some things that are mainstream in America might not be so in Great Britain, and vice versa.
For example, coin collecting has been around a long time and is a full-time hobby for many dedicated numismatists. In that sense, it's legitimate. But it's not something you think of as anything the general public knows much about, so it's not mainstream. Words With Friends, I think, falls into the "mainstream" category because it's both grown quite large and isn't just something understood by a limited category of people.
So where does that leave e-sports? I'd put them in the "legitimate but not mainstream" category. This is different from many major physical sports, such as football or baseball, where virtually everyone (in America and other countries where they're popular) knows at least the basic rules. I'd place lesser-known sports, such as jai alai or water polo, in the same category as e-sports as legitimate, but not mainstream, at least in America. (One of my favorites, curling, seems to go mainstream during and just after the Winter Olympics before sliding back into obscurity for another four years.)
E-sports are definitely a self-sustaining enterprise that will probably be around for a good long while, but they're clearly not in the mainstream just yet, as Lin himself readily admits. Some of the other things he mentions in the interview, such as generating "star power," becoming large enough to attract more advertisers, and reducing cheating would be steps in the right direction. "There's a lot of work to be done there by the whole industry to help that," he says, and he's probably right.
---
About the Author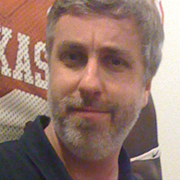 Jason Winter
,
News Editor
Jason Winter is a veteran gaming journalist, he brings a wide range of experience to MMOBomb, including two years with Beckett Media where he served as the editor of the leading gaming magazine Massive Online Gamer. He has also written professionally for several gaming websites.
---
Read Next
💣 Feature |

Preview: TERA's Skycastles and New Dungeon
Late last week, I had the chance to sit down with TERA's Lead Producer, Patrick "Treeshark" Sun, and some of the PR team at En Masse Entertainment to check out some of the features that will be added to TERA's Fate of Arun exp...
By Michael Byrne - 8 years ago
You May Enjoy