Epic Dogfight: Our World of Warplanes Vs. War Thunder Comparison Review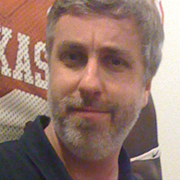 By
Jason Winter
, News Editor

There's a battle going on in the virtual skies, and it ain't pretty. One one side, you have the juggernaut known as Wargaming and its B-52 of a title, World of Warplanes. It's opponent is the smaller, nimbler Gaijin Entertainment and War Thunder. One will rule the skies while the other goes down in flames!
OK, that's a little overly dramatic. It's entirely possible that WoWP and WT can co-exist in the free-to-play gaming space, each game with its own fanatical player base. I've played a fair bit of both, and while the preference of the MMOBomb staff isn't hard to discern, if you've been paying attention, I think both games have their good and bad points. Let's break them down, shall we?
Controls
Much has been made of the control issues with World of Warplanes, through its beta and continuing into launch, especially when compared with War Thunder. While I prefer WT's scheme, I will admit it feels a little more "arcade-y" and less realistic. I won't claim to be a flight sim expert, but that seems a little out of place for a game modeled on real aircraft and not on, say, X-wings and TIE Fighters.
Still, I can't deny that my dogfights, whether 1v1 or involving multiple planes, have been more enjoyable in WT, largely due to the greater range of movement. Some planes in WoWP handle like absolute bricks – again, realistic but generally unenjoyable – which is fine for bombers but not for anything expected to aim at and actually shoot opponents. The introduction of G-forces in WT puts a soft cap on just how crazy you can get with your planes, letting the player be the judge of how much to maneuver, and not the game engine.
And is there anything cooler than having your engine shot out and still managing to pull off a perfect landing? Every time I do that in War Thunder, I breathe an exhilarating sigh of relief. I wish something like that existed in World of Warplanes.
Gameplay
Controls aside, how does it play? Here's a spot where War Thunder is the winner, hands down. Being able to pilot five planes into action overcomes the biggest weakness of World of Warplanes, that being spending more time in a loading screen/pre-match than in the actual game, thanks to an early exit.
It also makes grinding out matches far less tedious, because you'll have a number of different planes to trot out, rather than feeling like you've been flying that... same... single... damn... plane... forever.
Since you won't likely win by destroying all your opponents in WT, you'll actually need to concentrate on ground targets and other objectives, a mostly ignored facet of WoWP battles, which are typically just 15-on-15 deathmatches. Toss in scenarios and the promise of full integration with ground forces, and it's hard to see anything WoWP does better here than WT.

Feedback
This is the general category I use to describe how good a game is at letting you know what you're doing. All games are simulations – you don't actually fly a plane or swing a sword or shoot a gun – so how the game lets you know what you're doing by clicking buttons – and, importantly, if you're doing it right – is important.
This is one category where World of Warplanes trumps War Thunder. I can sometimes light up an opponent in WT for several seconds and only get one "hit" notification. Am I hitting him? Am I missing? Is he close to being downed?
WoWP doesn't leave that to the imagination. You'll see the HP of your foe and get a flash every time you deal damage, so you always know exactly how you're doing. The same applies to damage to your own plane. On some level, I can see how that takes away from the immersion and might make the WoWP experience seem a little more artificial, but I prefer having clearer indicators of my performance.
Interface
Even if you prefer a more "natural" combat experience, once you're out of your plane, you want all the data you can to determine how you've done and how you can improve your plane. Again, WT suffers from a clunky menu system, uneven localization, and, as mentioned before, often little idea about your plane's capabilities.
World of Warplanes, on the other hand, simplifies matters by presenting you with four stats for each plane – speed, maneuverability, firepower, and HP – which you can use to easily gauge your plane's capabilities. The interface for upgrades also seem cleaner and easier to navigate, but I'll admit that might just be to my familiarity with World of Tanks' system.

WoWP's system might be considered too simplistic for some, but I think there's enough complexity in other elements of both games that you don't need to obfuscate simple math, especially for a free-to-play game that could potentially appeal to millions.
Finally, though I haven't progressed exceptionally far in either game, it seems to me that WT is far more generous with its rewards and prices for new planes and upgrades for free players. There is still some grinding involved for raising your level, but the currency flows at a very high rate.
On the one hand, World of Warplanes is generally easier to understand and has much better polish and market penetration. On the other hand, War Thunder is easier to pick up and play and, in my opinion, is just more gosh-darn fun. I wish we could merge the in-game aspects of WT with the out-of-game aspects of WoWP.
War Thunder's recent revision to its aircraft tiers is a good step in the right direction, but Gaijin Entertainment's got a lot of ground to make up before it can truly compete with the big boys at Wargaming. Conversely, Wargaming could stand to learn a thing or two from its competitors, especially with the Ground Forces expansion for War Thunder coming soon. Wargaming is still king of this space, but Gaijin is going to steadily take pieces out of that market share throughout 2014.
---
About the Author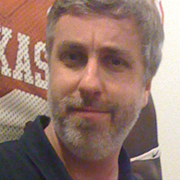 Jason Winter
,
News Editor
Jason Winter is a veteran gaming journalist, he brings a wide range of experience to MMOBomb, including two years with Beckett Media where he served as the editor of the leading gaming magazine Massive Online Gamer. He has also written professionally for several gaming websites.
---
Read Next
You May Enjoy