There's not much that's newsworthy around the end of the year, so how about some unadulterated fluff? Here's a look at the last year in free-to-play gaming from a numerical – and totally impartial and unbiased, because numbers, yo – perspective:
0.66 and 1.49: Jason's and Spunkify's K/D ratio on their NC-Connery characters in PlanetSide 2. Don't try this at home, kids – we're trained professionals.
20: Dungeons & Dragons Online's 20th update since going free- went live on Dec. 9. DDO was the first subscription MMO to go F2P in North America, back in 2009, blazing the trail for scads of other games to follow, whether for good or ill. Huzzah!
84: The number of different ways to mix and match a combination of three souls for each calling in Rift. With four callings, that makes 336 total possibilities, and millions of possible ways to spend all one's skill points.
130: The number of planes available in World of Warplanes.
186: The number of planes available in War Thunder.
$2,500: How much the largest support kit for Trove, the Voxel Savant, will set you back. But hey, it lets you work with the dev team to theme a biome. Wait, we pay Trion to do their jobs? Sounds great!

3,872: The number of times 21-year-old Steven Burrell hacked 105 RuneScape accounts in a 16-month span. He was sentenced in December to 12 months of community service and a $260 fine, according to IT security pub SC Magazine.
$12,026.88: The amount raised by Hi-Rez Studios for children's charities with a 24-hour SMITE livestream in October. It would have been more if Bacchus hadn't blown a few grand on beer and wine coolers.
$30,000: Approximately how much one player sunk into "free"-to-play title eRepublik, according to this article on Gamasutra. Even better: "When he managed to finally kick the habit, a random stranger added him on[sic] Skype weeks later, only to discover that it was the creator of eRepublik. He had hunted down Gladoscc's details so he could ask him why he had quit, and try to entice him back." Cunning marketer or evil genius? Or both?
1,500,000: The number of players who logged into Path of Exile in its first day following its Oct. 23 launch. That's more than the population of Auckland, New Zealand, where Grinding Gear Games has its offices. (Coincidentally, also the number of points in the PoE skill grid, or so it seems.)
4,500,000: The number of players who had tried Star Wars: The Old Republic since launch, according to Game Director James Ohlen in August. That number includes over 2 million since going free-to-play.

5,998,368: Total number of hours spent playing Warframe, according to Raptr. Closed beta started in October 2012, but we'd wager most of this time was in 2013. At just 5 million hours for the year, that checks out to about 14,000 hours per day.
30,400,000: The number of results for Google searching for "League of Legends," limited to "Past year." "World of Warcraft" nets about 20 million, "Elder Scrolls" 9.4 million, and "EverQuest" 1.84 million.
45,000,000: The number of free-to-play MMO players in the United States, according to market research firm SuperData. 44,999,990 aren't hacking – they're just better than you.
500,000,000: The number of downloads of Candy Crush Saga in 2013, according to Apple, making it the #1 most downloaded free app for iPhone and iPad in 2013. That's about one download for every 14 people on the whole planet.
---
About the Author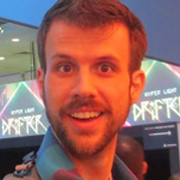 Michael Dunaway
,
News Editor
Michael Dunaway has been part of the MMOBomb team for years and has covered practically every major Free-to-Play title since 2009.
---
Read Next
You May Enjoy