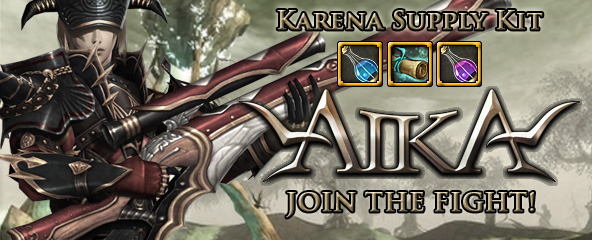 Aika Online Supply Kit Giveaway
FREE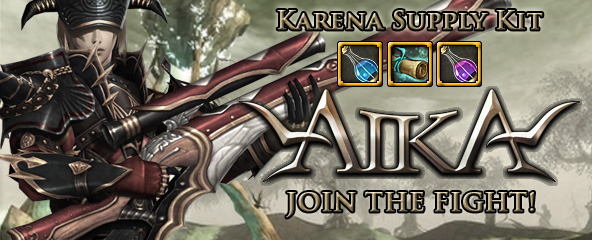 The finest warriors have been called upon to defend the land against in Aika Online's latest chapter – Epic II: Karena! If you happen to be such a hero, then Aika and MMOBomb.com have got just the right items to help you on your way to ultimate victory. Potions of Defense, Potions of Destruction, and Double Experience scrolls are available to help you on your way to saving the world from destruction.
Aika Online is an epic fantasy MMORPG developed by JoyImpact, creators of Neo Steam: The Shattered Continent. Five nations vie against one another for control of Arcan in massive castle sieges, relic thefts, and customized battlegrounds, waging war on a scale never before seen in an MMORPG.
How to get and use your Key:
1. Log in to your MMOBomb account to get your key. If you don't have one, register for free HERE.
2. Copy and paste your key to a safe place as you may not be able to retrieve it once closing your browser.
3. Create a gPotato account and login.
4. Visit https://billing.gpotato.com/Fillup/FillupFrm.asp
5. Under Others, select gPotato coupon.
6. Input your coupon code and click "Fill-Up Now".
7. Login to Aika to receive your item pack.
8. Make sure you never miss a giveaway, sign up for our daily newsletter, it´s free!
9. Have fun!
Giveaway Items:
1. Potion of Defense (3 Hours)
2. Potion of Destruction (3 Hours)
3. Double XP Scroll (1 Hour)
*Limit one per account, Non-Tradable
More Giveaways:
Games You May Like