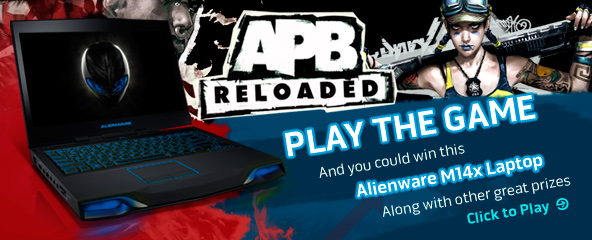 APB Reloaded Free 10-Day Premium Key Giveaway
FREE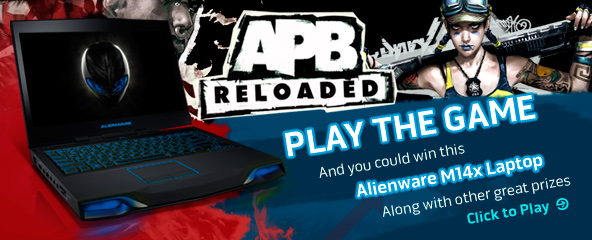 MMOBomb.com and Gamersfirst have teamed up to give our users a key which will grant you a free 10-Day Premium Key for APB Reloaded and also the opportunity to win a Alienware M14x Laptop and Much More! To get your key you just need to click on the button bellow. Don't miss out on this exclusive offer!
In APB Reloaded you take on the role of a Criminal – hell-bent on causing havoc and making money, or an Enforcer – tapped by the city to keep order. The city never sleeps and the fight never ends in this fast paced Massively Multi-Player, Action Shooter!
How to get and use your Key:
1. Log in to your MMOBomb account to get your key. If you don't have one, register for free HERE.
2. Copy and paste your key to a safe place as you may not be able to retrieve it once closing your browser.
3. Go to www.gamersfirst.com/redeemcode
4. Login with your GamersFirst account and click "ESN" - If you don't have already have an account, please click here to sign up.
5. Enter your ESN Code and Pass Code and click submit
6. Make sure you never miss a giveaway, sign up for our daily newsletter, it´s free!
7. Your account now has 10-Day Premium, log into APB and battle for Justice or Anarchy!
For more information about Alienware's APB Reloaded Play2Win Contest, please click here. The duration of contest is from 9/8/11 – 11/2/11.
Trailer
More Giveaways:
Games You May Like