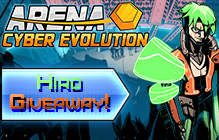 Arena: Cyber Evolution Steam Gift Code Giveaway
FREE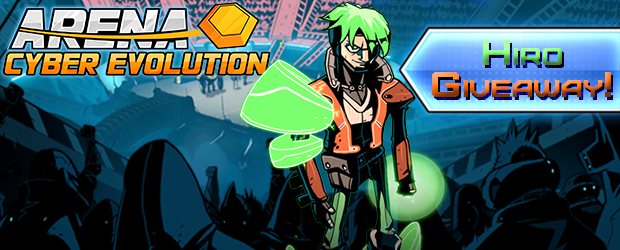 To celebrate the release of a new Runner, Hiro, MMOBomb has partnered with Spearhead Games, Inc. to bring our members an exclusive gift pack for Arena: Cyber Evolution. To get your code key you just need to click on the button below. Get your key now while supplies last!
[popup url="https://www.mmobomb.com/keygen/generate.php?str=SEgzcndaLzVFMUZ3NHUzMTZVdWEwQT09&get=1 " height="300" width="300" scrollbars="yes" alt="popup"]Get your key[/popup]

Arena: Cyber Evolution is a sport MOBA opposing 2 teams of 3 players, developed by Spearhead Games, an Indie Studio from Montreal.
How to get and use your Key:
Please read and follow the instructions bellow:
1. Log in to your MMOBomb account to get your key. If you don't have one, register for free HERE.
2. Click on the big yelow button at the top, and copy your key. The key will be temporarily saved for you, so you can go back to this page later and get your key back.
3. Please log on your Steam account,
4. Click on the "Games" menu, click on "Activate a Product on Steam" and enter your key.
5. Then log into Arena: Cyber Evolution and look for your gift. Enjoy ! ;-)
6. Make sure you never miss a giveaway, follow our updates via Facebook, Twitter!
7. Enjoy the game! Have Fun!
This code contains the following items:
● The awesome Viking Hat!
● 25 XP Boosters
● 10 Special Missions
Note:
1. Each account can only claim 1 code for each Gift Pack.
2. Each code can only be used once.
Arena: Cyber Evolution Gameplay Video:
Need Help?
Having problems with your key? Please visit our help center HERE.
More Giveaways:
Games You May Like