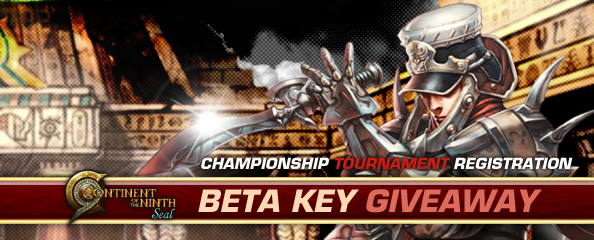 C9 Beta Key Giveaway (More Keys!)
FREE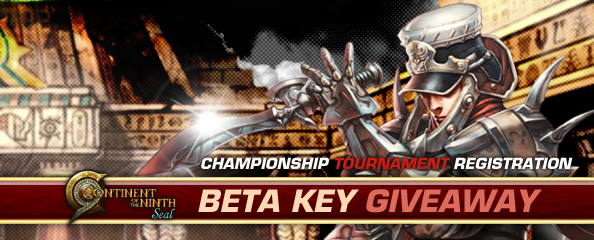 MMOBomb.com and Webzen are pleased to present our users with a invite to Continent of the Ninth Seal (C9) Beta and you get a chance to participate 2012 C9 Championship Tournament (starting on April 14th). To get your beta code key you just need to click on the button bellow. Don't miss out on this offer!
Continent of the Ninth Seal (C9) is a free to play action MMORPG showcasing splendid graphics, strategic battle zone system, and story driven quests.
How to get and use your Key:
1. Log in to your MMOBomb account to get your key. If you don't have one, register for free HERE.
2. Copy and paste your key to a safe place as you may not be able to retrieve it once closing your browser.
3. Login in to the website
4. Redeem your Beta Key on Beta Key Promotion page and enter your beta key number, then click "Confirm". (If you are new on Webzen.com, please create new account.)
5. Wait until your input key digit numbers is verified, then click "Apply".
6. After you have activated the beta key, access to C9.
7. Make sure you never miss a giveaway, sign up for our daily newsletter, it´s free!
8. Have Fun!
Notes:
Beta Period: April 14 ~ May 5, 2012 GST
C9 Video Preview
Do you like this giveaway? Do you want more? Give us a like!
More Giveaways:
Games You May Like