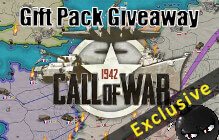 Call of War Starter Pack Giveaway (Worth $10)
FREE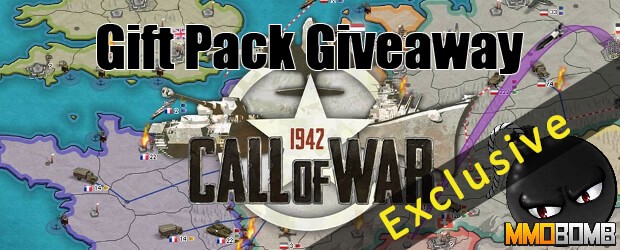 MMOBomb.com and Bytro Labs have teamed up to score readers a free Starter Pack ($10 Value) to their free-to-play WWII strategy game, Call of War. To get your starter pack you just need to click on the button below and create a new account. Check now while supplies last!
ENTER HERE
The 2nd World War: Tank clashes, Naval battles, Air combat. In Call of War you rewrite the course of history! Take over the control of one of the mighty nations during the times of World War 2. Conquer provinces, forge alliances and build up your economy. Research top secret weapons of World War 2 and become the one true superpower! Intelligent alliances or ruthless expansion, wunderwaffen or mass assault? It is up to you which way you choose! Fans of the board games like "Risk" or "Axis & Allies" will love playing Call of War. Every player can play multiple rounds at the same time to try out new strategies.
How to get and use your Key:
1. Log in to your MMOBomb account to get your key. If you don't have one, register for free HERE.
2. Click the link above and Register a new account in Call of War, providing a mail address, username and password. The gift package will be automatically activated and credited to your account once you hit the play button.
3. Make sure you never miss a giveaway, follow our updates via Facebook, Twitter!
4. Enjoy the game! Have Fun!
This code contains the following items:
Call of War Starter Pack (Worth $10)
⦁ 10.000 Gold (Premium Currency)
⦁ 1 month of High Command (VIP)
Featured Video
Need Help?
Having problems with your key? Please visit our help center HERE.
More Giveaways:
Games You May Like