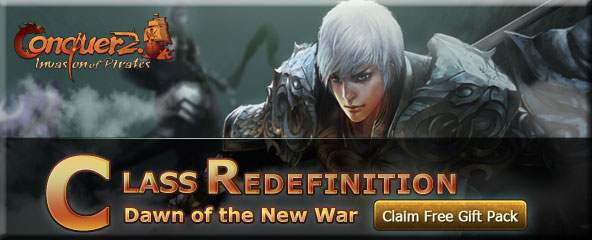 Conquer Online Gift Pack Giveaway
FREE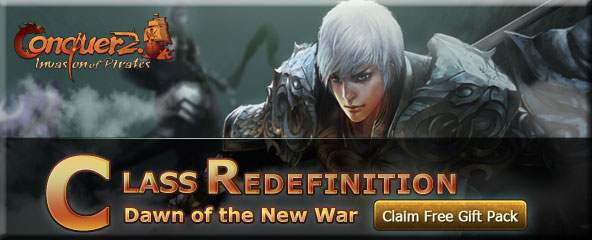 MMOBomb.com and TQ Digital are teaming up to bring you free in-game items for Conquer Online. In celebration of the new expansion, Dawn of the New War, grab your free gift pack and get on the track quickly. To get your code key you just need to click on the button bellow. Don't miss out on this exclusive offer!
The TQ team is proud to introduce the new expansion, Dawn of the New War for Conquer Online! In this expansion, the Warriors have received two newly designed, powerful defensive skills, Defensive Stance & Magic Defender! In the meantime, Ninjas have got a new weapon, Scythe, and 3 new skills. What's more, the long anticipated changes for the Archer will come with a new weapon and a couple of new skills in the near future!
How to get and use your Key:
1. Log in to your MMOBomb account to get your key. If you don't have one, register for free HERE.
2. Copy and paste your key to a safe place as you may not be able to retrieve it once closing your browser.
3. Sign up for free on the Event Page
4. Download the game and then login to create a new character
5. Come back to the Event Page, input the gift pack code that you get, confirm the group and server information in the Confirm Info pop up window
6. Make sure you never miss a giveaway, follow our updates via Facebook, Twitter or sign up for our daily newsletter, it´s free!
7. Enjoy your bonus content.
The gift pack contains below items:
1. Upgrade Pack: 2 EXP Potions every 5 levels, 2 EXP Balls every 10 levels and a Praying Stone every 20 levels for level 15 to level 120.
2. Super Equipment Pack: Steed+3 and a set of +3 Weapons (Weapon, Headgare, Necklace, Boots and Rings)
3. Fortune Pack: 20 CPs every day lasts for 30 days. You can use CPs to purchase items in Shopping Mall and VIP Store.
4. Dragon Valor Pack: 1 Riding Crop, 1 Garment, 1 Mount Armor, 1 Weapon Accessory, 1 Dragon Soul and 1 Refinery Material.
More Giveaways:
Games You May Like