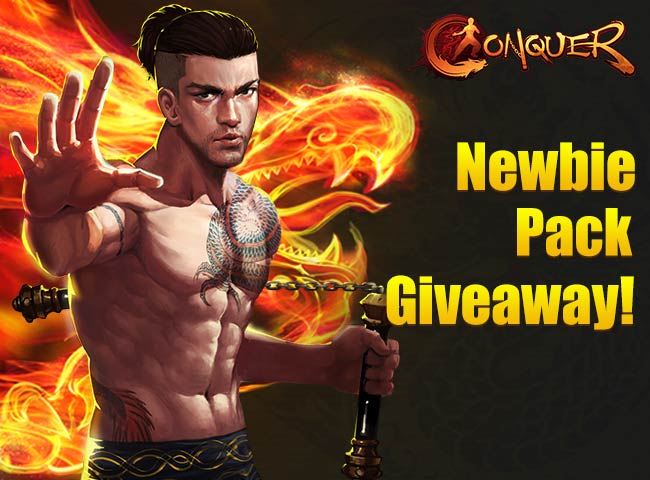 Conquer Online King of Kung Fu Gift Pack Giveaway
FREE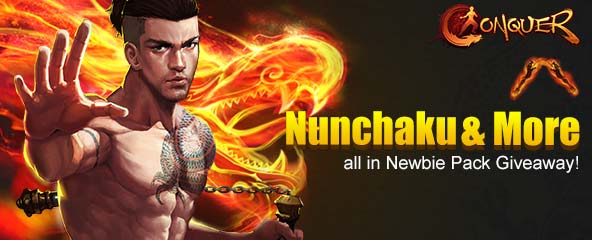 Conquer Online's new expansion, King of Kung Fu, is now available and to celebrate this event, MMOBomb is teaming up with Conquer Online to giveaway gift packs! To get your code key you just need to click on the button below. Get your key now while supplies last!
Conquer Online is a free PvP MMORPG. In Conquer Online, you can choose from 9 unique classes to become a martial arts master.
How to get and use your Key:
1. Log in to your MMOBomb account to get your key. If you don't have one, register for free HERE.
2. Click on the big yelow button at the top, and copy your key. The key will be temporarily saved for you, so you can go back to this page later and get your key back.
3. Sign up for FREE on the Event Page HERE
4. Download the game and login to create a character.
5. Come back to the Event Page and enter your character info and your gift code to claim your gift pack!
6. Login to the game and grab the gift packs from the Prize Officer (Market 185,170). You can easily open up the "Path Finding" menu, choose "Others" and then click on the "Prize Officer". The autopath system will lead you there, automatically.
7. Make sure you never miss a giveaway, follow our updates via Facebook, Twitter!
8. That's it, enjoy!
This code contains the following items:
Dragon Oath Pack:
You can open this pack to get EXP Ball(B) x7, Double EXP Potion(B) x7, Praying Stone(M)(B), Meteor Scroll x7, +1 Stone(B)x7, +2 Steed(B) (Optional), 1,000 CPs(B), and more!
Newbie Pack:
You can open this pack to get exclusive items, including a Level 60 Unique equipment set (Super Starry Nunchaku, Unique Mercy Hood), a Level 90 Elite equipment set (Elite Shadow Hood, Elite Death Nunchaku), and a Level 110 Super equipment set (Super Thunder Nunchaku, Super Lead Hood) that can help you through the battles you will face!
Notes:
1. Event Duration: Oct. 30th - Nov. 30th (PST)
2. One gift code per account and IP.
3. Only for new players who successfully register during the event.
More Giveaways:
Games You May Like