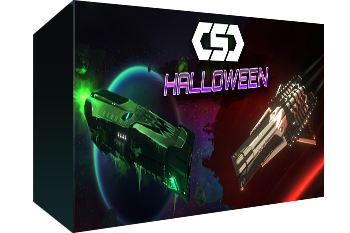 CSC Halloween Crate Key Giveaway
FREE
MMOBomb and Lucid Sight have partnered up to get our users a free Halloween Crate Key for CSC. Each crate key unlocks cool Halloween-themed skins to spookify your CSC game.
To unlock your key instantly you just need to complete all the steps on the top. Grab your key NOW while supplies last!
How to use your Key:
1. Complete all steps on the top to unlock your key
2. Download CSC on Steam and create an account if you don't already have one.
3. Login to CSC client and open the GFI Network screen. Navigate to the tab called 'Loot.'
4. On the bottom right is a small raffle ticket icon - select that icon and enter key Code into the pop-up (keys are limited 1 per user).
5. You will get a confirmation of receipt of Halloween Crate.
6. To open a crate go to the 'Store' tab in the GFI Network and select 'Commander Inventory.' You can open your crate there to see what you got!
This key contains the following:
⦁ Free Halloween Crate with cool Halloween-themed skins.
Note:
1. Each key can be redeem just once and each person cannot redeem more than one of these keys.
About:
CSC is a free-to-play casual-friendly space MMO sandbox game that delivers fast-paced combat, a robust economy and deep crafting system, on Steam.
More Giveaways:
Games You May Like