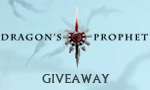 Dragons Prophet EU Merchandise (and More) Giveaway
FREE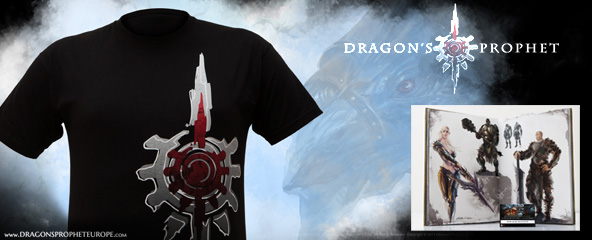 MMOBomb.com and Infernum Productions have teamed up to give our users exclusive Dragon's Prophet (Europe) prizes, including merchandise, founder packs, beta keys, and more! To win a prize you just need to follow the instructions below.
0 DRAGON PRIZES LEFT!
How to get a Prize:
1. It´s easy, you just need to Register on MMOBomb and follow us on social networks like Facebook, Youtube and Twitter (if you don´t have an account for example on Twitter, it's ok).
2. Visit the The Dragon´s Prophet EU official site and create an account.
3. Send an email to giveaway@mmobomb.com with the subject line "I am a MMOBomber and I want the Dragons Prophet prize". In the email please include your Dragon´s Prophet username, MMOBomb username and your street address (because we need to send the T-Shirts and the Art Book).
We'll select the 10 lucky winners at random on April 30 , we'll be notifying the winners via email, so please check your accounts.
Dragon´s Prophet EU Exclusive interview:
Prizes:
- First Place: Dragon Seeker Founder's pack (€29.99) + 1 Art Book + 1 T-shirt (L)
- Second Place: Dragon Master Founder's pack (€15.99) + 1 T-Shirt (L)
- Third Place: Closed Beta Key + 1 T-Shirt (L)
- Runners up: #7 Closed Beta Keys
Lucky Winners:
- HENTAKI
- Xwaste
- Kriust
- Skyee
- lordhi
- ZauceMMOBomb
- Neko Sama
- diddy912
- Kalyba
- TerrorSmile
More Giveaways:
Games You May Like