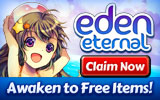 Eden Eternal Reawakening Free Items Giveaway
FREE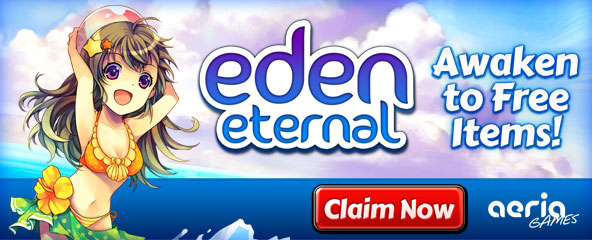 MMOBomb is teaming up with Aeria Games to celebrate the ambitious Eden Eternal update, Reawakening! To get your code key you just need to click on the button below.
The Reawakening update features an eye-popping graphical update to the entire game, character animations are smoother, improved lighting effects and much more.
How to get and use your Key:
1. Log in to your MMOBomb account to get your key. If you don't have one, register for free HERE.
2. Copy and paste your key to a safe place as you may not be able to retrieve it once closing your browser.
3. Login or create an Aeria Games account
4. Go here and enter the key into box provided, then click "redeem."
5. Your items will be sent directly to your Itemmall in-game which you can access by pressing "i" when in-game. Note that this item can only be claimed by one character per account.
6. Make sure you never miss a giveaway, follow our updates via Facebook and Twitter!
7. Have Fun!
This Key contains the following items:
x1 Auric Jewel (+50% EXP and CP gain)
x1 CP Talisman 1 (+25% CP gain)
x1 EXP Talisman 1 (+25% EXP gain)
Eden Eternal Reawakening Trailer:
More Giveaways:
Games You May Like