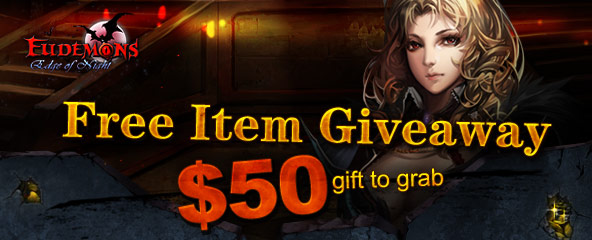 Eudemons Online Gift Pack Giveaway (worth $50)
FREE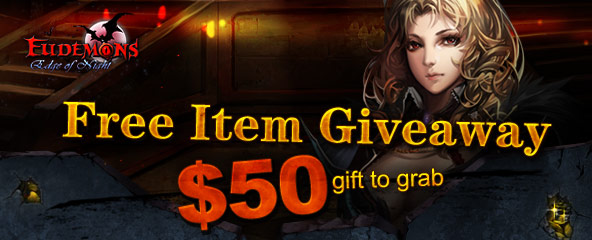 TQ Digital and MMOBomb are teaming up to bring you a sweet gift pack of free in-game items for Eudemons Online (worth $50!). This gift pack will help to make your journey of adventure as easy as possible! To get your closed beta key you just need to click on the button bellow. Don't miss out on this offer.
Eudemons Online is a free-to-play fantasy MMORPG, which combines a western style with oriental aesthetic perspectives into a place of monsters and magic. Whether you choose to be a Warrior, a Mage, a Paladin, or a Vampire, there are over 100 distinctive Eudemons assist you along your epic adventure! Select and train them wisely to uncover the secrets of the land of Cronus!
How to get and use your Key:
1. Log in to your MMOBomb account to get your key. If you don't have one, register for free HERE.
2. Copy and paste your key to a safe place as you may not be able to retrieve it once closing your browser.
3. Register and download the game from the event page.
4. Login the game and create your character.
5. Jump to the event page to submit your serial number and character information.
6. Log into the game and grab your gift from the Prize Legate Lorraine (Cronus 214,607)or click PATH FINDING choose OTHERS then click "Prize Legate" to head there.
7. Make sure you never miss a giveaway, sign up for our daily newsletter, it´s free!
8. You're all set to go! Have Fun!
Gift Pack Includes:
- EXP BALL*2
- Talisman Pack*1
- Star Blessing*1
- Elite Equipment Pack*1
- Random Mount Egg*3
- Log Scroll*10
- Random Portal*10
- 99 White Rose*3 (Male Character)
- Garment Pack*1(Female Character)
Eudemons Online Trailer
More Giveaways:
Games You May Like