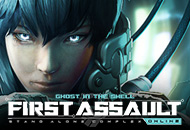 First Assault Starter Pack Giveaway (Steam)
FREE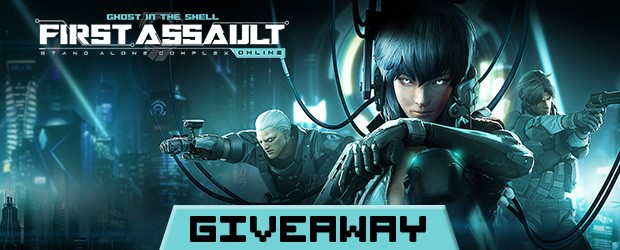 Share if you like this giveaway!
MMOBomb.com and Nexon have teamed up to get 10 lucky MMOBombers a free Starter Pack for Nexon's free-to-play First Assault, based on Ghost in the Shell: Stand Alone Complex. This key is a Steam key.
How to get a Code:
1. It´s easy, you just need to Register on MMOBomb and submit your email below to get free alerts on upcoming giveaways, we promise not to spam and, of course, you can always "unsubscribe" at any time! If you already follow MMOBomb giveaways via email you can skip step 1 and 2.
2. Check your email and locate the confirmation email. Click on the Confirmation Link in the Email to Complete Your Sign Up.
3. Complete the following sentence: "Call me a Ghost in the SHell becasue I... ". Leave your sentence in the comments below, please make sure you use the email address you signed up for MMOBomb with. This is really important, if you do it with another email you won't be eligible to receive your prize.
We'll select the 10 lucky MMOBombers on October 14th, 2016, we'll be picking and notifying the winners via email, so please use a valid e-mail and check your accounts.
Share if you like this giveaway!
This code contains the following items:
• 1 Starter Pack
Notes:
1. Codes are limited to one use per account.
About:
Licensed by Nexon from Kodansha Ltd. and Production I.G, Inc., First Assault is based on Shirow Masamune's acclaimed manga the Ghost in the Shell, one of the core originators of the Cyberpunk genre. First Assault references the anime source material while advancing the dark near-future universe and bringing it to a frenetic but tactical first-person shooter game environment. As an elite, augmented soldier, players will advance and master their character with upgrades and unlocks as they succeed in combat. Each character has exclusive attributes that reflect features of the original franchise, such as Motoko Kusanagi's 'Therm-optic Camouflage' cloaking technology or Saito's ability to enhance his vision and highlight enemy soldiers.
More Giveaways:
Games You May Like