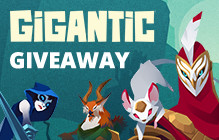 Gigantic 2000 Free Rubies Giveaway
FREE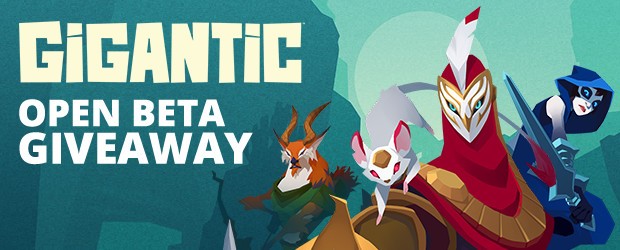 Share if you like this giveaway!
MMOBomb.com, Motiga, and Perfect World Entertainment have teamed up to celebrate Gigantic moving into open beta by giving 10 lucky readers 2000 free Rubies each! (With a 5% bonus on those rubies thrown in!) Get your battle arena on with a cash shop bonus all for entering our giveaway!
How to get a Code:
1. It´s easy, you just need to Register on MMOBomb and submit your email below to get free alerts on upcoming giveaways, we promise not to spam and, of course, you can always "unsubscribe" at any time! If you already follow MMOBomb giveaways via email you can skip step 1 and 2.
2. Check your email and locate the confirmation email. Click on the Confirmation Link in the Email to Complete Your Sign Up.
3. Complete the following sentence: "I could beat Magicman at Gigantic because... ". Leave your sentence in the comments below, please make sure you use the email address you signed up for MMOBomb with. This is really important, if you do it with another email you won't be eligible to receive your prize.
We'll select the 20 lucky MMOBombers on December 16th, 2016, we'll be picking and notifying the winners via email, so please use a valid e-mail and check your accounts.
Share if you like this giveaway!
This code contains the following items:
• 2000 Rubies and a 5% bonus
Notes:
1. Codes are limited to one use per account.
About:
Gigantic is Motiga's first foray into the battle-arena genre, pitting teams of players against each other while providing some intriguing twists to the standard formula. At various times during the contest, each team's guardian — a five-story-tall behemoth — will activate and rampage across the battlefield, unleashing the potential to devastate the opposing team and take down their guardian.
More Giveaways:
Games You May Like