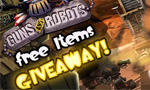 Guns And Robots Free Credits Giveaway
FREE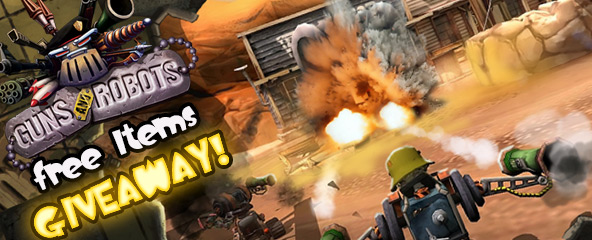 MMOBomb and Masthead Studios have teamed up to give our users free 16 000 credits for Guns And Robots (for new registered players only). With 16 000 credits players can fine-tune their arsenal with up to 4 cool light weapons, or customize the looks of the robot. To get your code key you just need to click on the button below.
How to get and use your Key:
1. Log in to your MMOBomb account to get your key. If you don't have one, register for free HERE.
2. Copy and paste your key to a safe place as you may not be able to retrieve it once closing your browser.
3. To activate your code go to the registration form here. (for new registered players only)
4. Register by filling in your information, copy / paste your code in the "Promo code" field and press the "Submit" button.
5. Make sure you never miss a giveaway, follow our updates via Facebook, Twitter!
6. Have fun!
Guns And Robots First Impressions Video:
More Giveaways:
Games You May Like