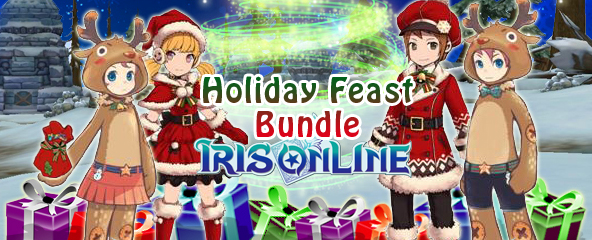 Iris Online Christmas Giveaway
FREE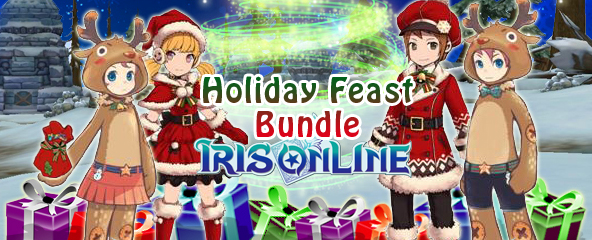 Come one come all to Iris Online's most delectable feast! Dress up in festive garb and munch on buff giving items as you celebrate the holidays with MMOBomb and gPotato! Don't miss out on this offer!
Iris Online is a 3D MMORPG set in a fantasy world where three races, Human, Elf, and Human-Animal Hybrids co-exist. A highlight of Iris's features includes cute graphics, mountable monsters, and PvP combat. Iris appeals to anime fans as well as fierce adventure seekers! Join the fun at http://iris.gpotato.com/
How to get and use your Key:
1. Log in to your MMOBomb account to get your key. If you don't have one, register for free HERE.
2. Copy and paste your key to a safe place as you may not be able to retrieve it once closing your browser.
3. Create a gPotato account and login.
4. Visit https://billing.gpotato.com/Fillup/FillupFrm.asp
5. Under Others, select gPotato coupon.
6. Input your coupon code and click "Fill-Up Now".
7. Login to Aika to receive your item pack.
8. Make sure you never miss a giveaway, sign up for our daily newsletter, it´s free!
9. Have fun!
Giveaway Items:
• Santa Hat & Santa Costume (7 Days)
• Holiday Food Items with 30 Minute Buffs
- Christmas Turkey
- Christmas Apple
- Christmas Icing
- Christmas Soup
Giveaway Schedule:
• Giveaway will begin on December 15th, 2011
• Giveaway will end on December 29th, 2011
Iris Online Trailer
More Giveaways:
Games You May Like