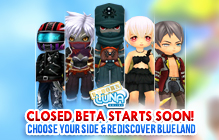 Luna Online Reborn Closed Beta Key Giveaway
FREE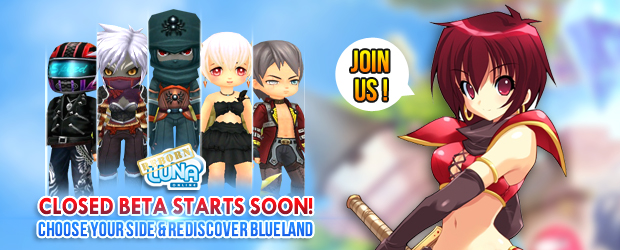 MMOBomb has teamed up with Suba Games to giveaway beta keys for their upcoming MMORPG, Luna Online Reborn. To get your code key you just need to click on the button below. Don't miss out!
Luna Online: Reborn is an anime themed MMORPG set in the cute fantasy world of Blueland. The game is a remake of the popular Luna Online, now published by Suba Games. It provides adjustments to original content that remove any negative experience gamers reported about Luna Plus.
How to get and use your Key:
1. Log in to your MMOBomb account to get your key. If you don't have one, register for free HERE.
2. Click on the big yelow button at the top. Copy and paste your key to a safe place as you may not be able to retrieve it once closing your browser.
3. Visit: https://subagames.com/Luna/ClosedBeta.aspx and submit your BETA KEY.
4. Please note that you must be logged into your Suba Games account to proceed. If you do not have an account, you can sign up for an account at: https://subagames.com.
5. Download and install the game client. Closed Beta starts on March 30th, 2016 (5pm EDT)
6. Make sure you never miss a giveaway, follow our updates via Facebook, Twitter!
7. Enjoy the game! Have Fun!
Trailer
Note:
1. Each code can be redeem just once and each person cannot redeem more than one of these codes.
2. Closed Beta starts on March 30th, 2016 (5pm EDT)
Need Help?
Having problems with your key? Please visit our help center HERE.
More Giveaways:
Games You May Like