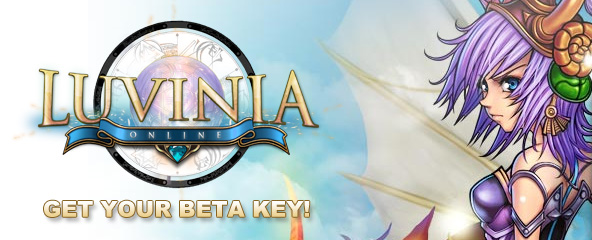 Luvinia Online Closed Beta Key Giveaway
FREE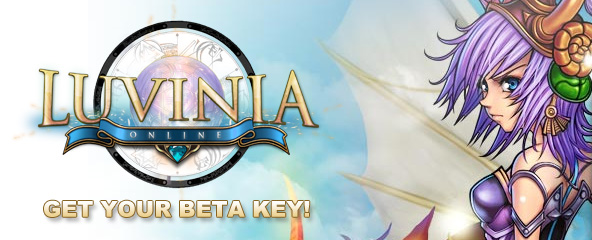 MMOBomb.com and Outspark are pleased to present our users with a invite to Luvinia Online Closed Beta. To get your closed beta key you just need to click on the button bellow. Don't miss out on this offer.
Luvinia Online is a new free-to-play 3D fantasy MMORPG from Outspark, with unique subclasses for specialization, hundreds of maps to explore, variety of in-game events, and unlimited fun. Luvinia Online closed beta is already up with game content available up to level 69. The three main class archetypes and the first set of six subclasses will be opened for play. This means that players in the beta will have the opportunity to get deep into the game to explore the different classes and worlds that it has to offer.
How to get and use your Key:
1. Log in to your MMOBomb account to get your key. If you don't have one, register for free HERE.
2. Copy and paste your key to a safe place as you may not be able to retrieve it once closing your browser.
3. Log in here using your Outspark ID or click on the "Sign Up" button on the right side to create a new account.
4. Go to the promotional redemption page and enter the beta key.
5. Download the game.
6. Make sure you never miss a giveaway, sign up for our daily newsletter, it´s free!
7. You're all set to go! Simply log into the game and start playing.
Trailer
More Giveaways:
Games You May Like