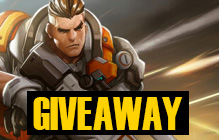 Master X Master Alpha Test Key Giveaway
FREE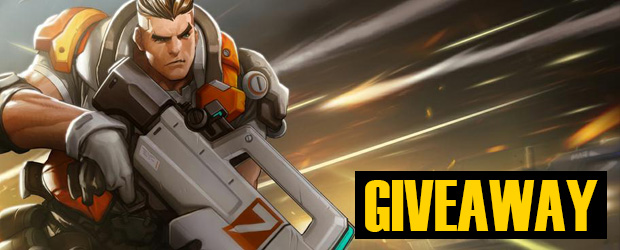 Share if you like this giveaway!
MMOBomb and NCSoft have teamed up to score 200 lucky MMOBombers access to the upcoming Alpha test for Master X Master (MXM). This upcoming MOBA-esque title mashes up numerous game worlds in all out combat. The MXM Alpha Playtest 1 runs from 10 a.m. PDT June 24 and closes at 4 p.m. PDT on June 27. The test will be focused on a selection of masters and game modes; primarily offering 3v3 and 5v5 PvP game modes, but a selection of PvE stages will also be available to fight your way through. There will be additional tests in the future, but these codes will only give you access to this first playtest.
More gifts? Follow us to unlock more giveaways:
How to get a Code:
1. It´s easy, you just need to Register on MMOBomb and submit your email below to get free alerts on upcoming giveaways, we promise not to spam and, of course, you can always "unsubscribe" at any time! If you already follow MMOBomb giveaways via email you can skip step 1 and 2.
2. Check your email and locate the confirmation email. Click on the Confirmation Link in the Email to Complete Your Sign Up.
3. Complete the following sentence: "[I need MXM Alpha Access because...] ". Leave your sentence in the comments below, please make sure you use the email address you signed up for MMOBomb with. This is really important, if you do it with another email you won't be eligible to receive your prize.
We'll select the 200 lucky MMOBombers on June 24th 2016, we'll be picking and notifying the winners via email, so please use a valid e-mail and check your accounts.
Share if you like this giveaway!
This code contains the following items:
• Alpha Test Access Only (Key does not grant access to future tests)
Notes:
1. Codes are limited to one use per account.
About:
MXM is an upcoming action MOBA with a revolutionary TAG system – which allows you to swap between two characters mid-combat – multiplying your depth of strategy. With a diverse selection of Masters to choose from – including brand new characters as well as known characters from NCSOFT titles like Blade & Soul and Guild Wars 2 – and a variety of PvE and PvP modes with co-op options in both, players can challenge opponents with a deadly fusion of Masters in beautifully crafted battlegrounds.
More Giveaways:
Games You May Like