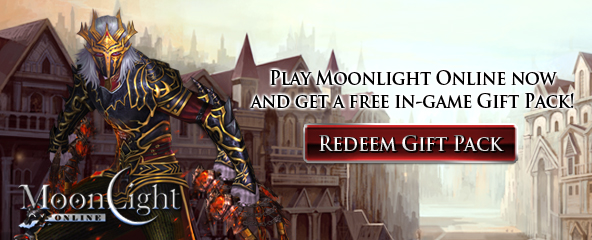 Moonlight Online Free Items Giveaway
FREE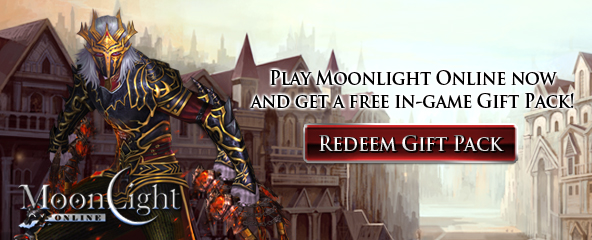 MMOBomb and IGG have teamed up to give our users free in-game items for Moonlight Online. This gift pack will help to make your journey of adventure as easy as possible! To get your code key you just need to click on the button below.
Moonlight Online is a free to play 3D MMORPG based on the ever popular theme of Humans, Vampires, and Werewolves. Fans can now take control of their own destiny in the fantasy world of Ansgarde.
How to get and use your Key:
1. Log in to your MMOBomb account to get your key. If you don't have one, register for free HERE.
2. Copy and paste your key to a safe place as you may not be able to retrieve it once closing your browser.
3. Download Moon Online client here.
4. Sign up an IGG account or Sign in.
5. Click on "Claim Reward" at the top left corner of your game interface.
6. Key in your redemption code in the pop up box.
7. Once done, right-click on "Remote Mailbox" in your inventory (Hotkey: "B") to access your mailbox.
8. Click on the mail sent to you to receive ALL your goodies from the Newbie Pack!
9. Every In-game Gift Pack can only be redeemed ONCE.
10. Make sure you never miss a giveaway, follow our updates via Facebook, Twitter!
11. Have fun!
The Key Includes:
The In-game Gift pack contains 8 items, detail as below.
- Bag Expansion
- a Unicorn mount
- 5 Phoenix Feathers
- 10 Vitality Essences (restores 100% of your HP!)
- 10 Remote Warehouse
- 10 Remote Mailbox
- EXP Scroll
- 10 Gold Bag
Moonlight Online Trailer:
More Giveaways:
Games You May Like