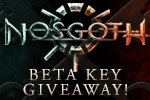 Nosgoth Closed Beta Key Giveaway (Fixed)
FREE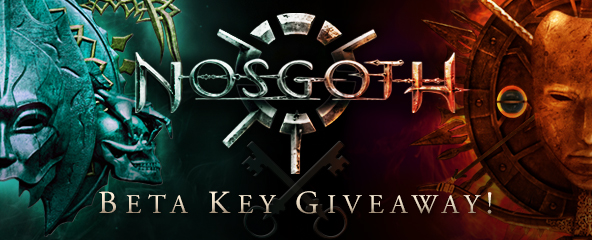 MMOBomb.com has teamed up with Square Enix to giveaway closed beta keys for their upcoming asymmetrical team-based PvP title, Nosgoth. To get your beta code key you just need to click on the button below. Don't miss out!
Developed by Psyonix, Nosgoth is a fast paced competitive team-based multiplayer game pitting a variety of brutal humans and vampires in a fight for survival. The two races have very different play styles: Humans have an arsenal of devastating raged weaponry and lethal devices while Vampires specialize in visceral close-up melee attacks augmented by their inhuman abilities. Nosgoth is set in the dark fantasy world of the Legacy of Kainseries and is currently in Closed Beta.
EDIT: You should now once again be able to receive a working key. Apologies for the inconvenience.
How to get and use your Key:
1. Log in to your MMOBomb account to get your key. If you don't have one, register for free HERE.
2. Copy and paste your key to a safe place as you may not be able to retrieve it once closing your browser.
3. Go to http://www.nosgoth.com/redeem/key
4. Click the "Redeem Your Key" button
5. Enter the exclusive 18-digit access key as prompted
6. That's it! You'll then be guided to download the game.
7. Make sure you never miss a giveaway, follow our updates via Facebook, Twitter!
8. Have Fun!
Nosgoth First Look:
More Giveaways:
Games You May Like