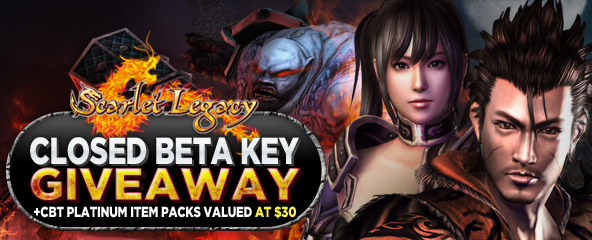 Scarlet Legacy Closed Beta Key and Items Giveaway
FREE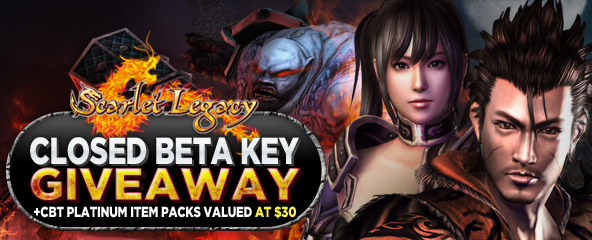 MMOBomb.com and GamesCampus are pleased to present our users with a invite to Scarlet Legacy Closed Beta with special in game items (A special mount, various scrolls, potions and other premium items). To get your closed beta key you just need to click on the button bellow. Don't miss out on this offer.
Scarlet Legacy is a massively dynamic and addicting MMORPG that takes players through a journey of thousands of quests to save Princess Scarlet while utilizing the most effortless in-game mechanic on the market today! No more having to spend hours deciphering complex control combinations, players can just jump straight into the fray alongside their friends and enjoy.
How to get and use your Key:
1. Log in to your MMOBomb account to get your key. If you don't have one, register for free HERE.
2. Copy and paste your key to a safe place as you may not be able to retrieve it once closing your browser.
3. Go to Scarlet Legacy website
4. Click the "register for closed beta" button and create an account or sign-in with your existing account
5. Input your Beta key.
6. Make sure you never miss a giveaway, sign up for our daily newsletter, it´s free!
7. You're all set to go! Simply log into the game and start playing. When beta begins you will receive an item box featuring an mount, some premium scrolls and potions, and a couple more surprise goodies!
Note:
Scarlet Legacy Closed Beta doesn't start until August 4th.
Trailer
More Giveaways:
Games You May Like