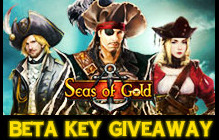 Seas of Gold Gift Pack Giveaway
FREE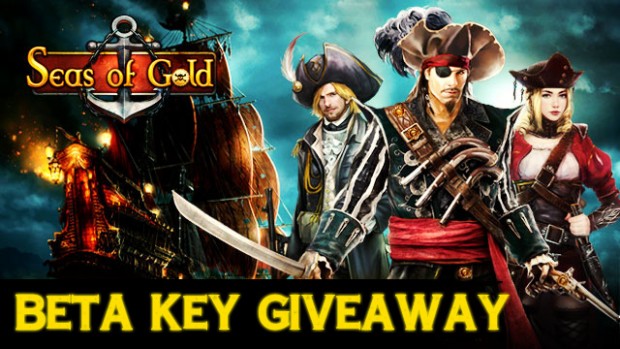 MMOBomb.com and R2Games have teamed up to giveaway gift packs for the naval strategy game Seas of Gold. Get your key and gain access to a gift pack containing 5 Diamonds, Lv.9 Gold Coin Bag x1, Sprite Pot (Big) x3, and Wind Scroll x10. To get your code key you just need to click on the button below. Get your key now while supplies last!
Seas of Gold is a naval strategy game where you will face your fleet off against rival fleets, opposing factions, and all manner of terrifying sea creatures. Recruit sailors to your cause, upgrade your ship, and explore the world as you discover what life as a Pirate is really like.
How to get and use your Key:
1. Log in to your MMOBomb account to get your key. If you don't have one, register for free HERE.
2. Click on the big yelow button at the top. Copy and paste your key to a safe place as you may not be able to retrieve it once closing your browser.
3. Register for 'Seas of Gold' from below link to play the game and create yourself a character. http://www.r2games.com/link.php?id=1001970
4. When you reach Lvl.8, Event will be unlocked. Click it to redeem code for Gift Pack.
5. Enter your code into the input field and click the Exchange button.
6. Claim the gift pack in your in-game mail.
7. Make sure you never miss a giveaway, follow our updates via Facebook, Twitter!
8. Enjoy the game! Have Fun!
This code contains the following items:
⦁ 5 Diamonds
⦁ Lv.9 Gold Coin Bag x1
⦁ Sprite Pot (Big) x3
⦁ Wind Scroll x10
Featured Video
Note:
1. Each code can be redeem just once and each person cannot redeem more than one of these codes.
Need Help?
Having problems with your key? Please visit our help center HERE.
More Giveaways:
Games You May Like