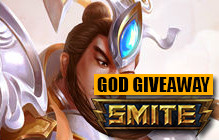 SMITE Multi-God Giveaway (PC Only)
FREE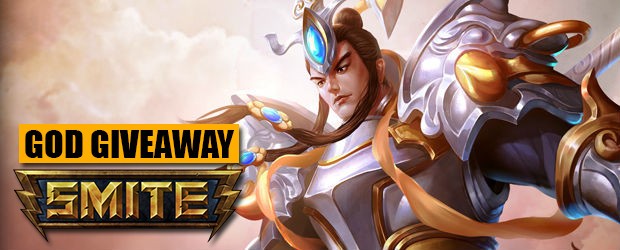 MMOBomb.com and Hi-Rez Studios have teamed up to net our readers a chance at a free god and skins pack. Your key will contain 1 of 3 (random selection, sorry you don't get to choose which one!) god packs starring either Erlang, Skadi, or Fenrir. While we have a VERY limited supply so you'll have to be very lucky to grab one of these keys, Hi-Rez Studios has advised that they MAY send more if you MMOBombers go nuts for this giveaway! To get your code key you just need to click on the button below. Get your key now while supplies last!
SMITE is the online Battleground of the Gods, a mythology-themed action game for PC and current gen consoles. Since launching in Europe and North America in March 2014, SMITE has quickly established itself as one of the Top 3 games in the MOBA genre, with over 20 million players. Themed around gods of mythology and offering a third-person camera and more game modes than any other leading game in its genre, the game provides a unique, action-packed experience that puts the player in the thick of the action. SMITE is free-to-play on PC, Xbox One, PlayStation 4, and Mac.
How to get and use your Key:
1. Log in to your MMOBomb account to get your key. If you don't have one, register for free HERE.
2. Click on the big yellow button at the top. Copy and paste your key to a safe place as you may not be able to retrieve it once closing your browser.
3. To redeem SMITE codes first log into the game or download and install SMITE here if you haven't already.
4. Once in game click STORE then click REDEEM CODE.
5. Enter your code in the field to activate the unlock.
6. Make sure you never miss a giveaway, follow our updates via Facebook, Twitter!
7. Enjoy the game! Have Fun!
This code contains the following items:
⦁ 1 God Pack containing God and SKins for either Erlang, Skadi, or Fenrir (Random god selection)
Featured Video
Note:
1. Each code can be redeem just once and each person cannot redeem more than one of these codes.
2. This Giveaway is for the PC version of the game ONLY.
Need Help?
Having problems with your key? Please visit our help center HERE.
More Giveaways:
Games You May Like