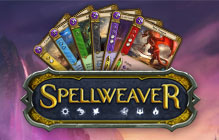 Spellweaver Free Gold Giveaway (worth $15)!
FREE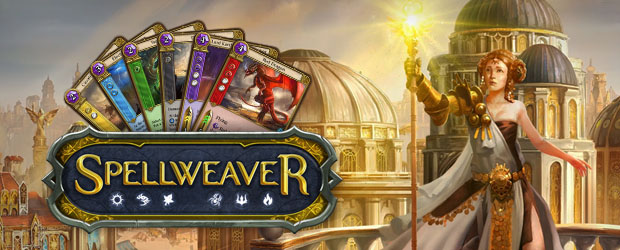 class="aligncenter size-full wp-image-48856" />
MMOBomb has partnered up with Dream Reactor for a special Spellweaver key giveaway. Each key gives 100,000 in game Gold and is worth around $15 in real life money. To get your code key you just need to click on the button below. Get your key now while supplies last!
Spellweaver is a free-to-play digital card game true to the classics of the genre, adding in several unique features for a new and fresh gameplay experience. With a focus of strategic depth and variety, it offers endless hours of fun in casual or AI matches, ranked play, drafts, and tournaments!
How to get and use your Key:
Please read and follow the instructions bellow:
1. Log in to your MMOBomb account. If you don't have one, register for free target="_blank">HERE.
2. Click on the big yellow button at the top. Copy and paste your key to a safe place as you may not be able to retrieve it once closing
your browser.
3. Create a Spellweaver account on the official website.
4. Once in game, click the "Redeem Key" button on the Main Menu.
5. Enter your key. Each Account can only redeem 1 key and keys themselves can only be redeemed once.
6. Make sure you never miss a giveaway, follow our updates via Facebook,
Twitter!
7. Enjoy the game! Have Fun!
This code contains the following items:
⦁ 100 000 in game Gold, worth around $15 real life money
Note:
1. Each account can only claim 1 code for each Gift Pack.
2. Each code can only be used once.
Gameplay Video:
Need Help?
Having problems with your key? Please visit our help center href="https://www.mmobomb.com/help" target="_blank">HERE.
More Giveaways:
Games You May Like