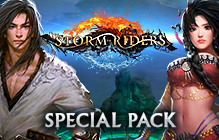 Storm Riders Gift Pack Giveaway
FREE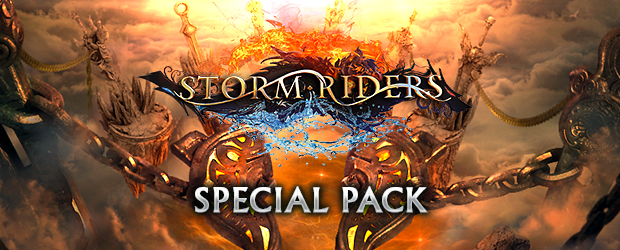 MMOBomb has partnered with 101XP to bring our members an exclusive gift pack, the key will unlock lots of useful items for for Storm Riders. To get your code key you just need to click on the button below. Get your key now while supplies last!
Storm Riders is a browser-based MMORPG based on the ancient Chinese legend Wind and Cloud, a tale of powerful warriors who master the martial arts of kung fu.
How to get and use your Key:
Please read and follow the instructions bellow:
1. Log in to your MMOBomb account. If you don't have one, register for free HERE.
2. Click on the big yelow button at the top. Copy and paste your key to a safe place as you may not be able to retrieve it once closing your browser.
3. To activate the key, the player must be registered on the official website.
4. After you reach level 13, straight after tutorial, Hall of Prosperity function will open. Press the icon in the top right corner.
5. Go to the "Activation codes" menu. Copy-paste your key and the pack will be added to your inventory.
6. Make sure you never miss a giveaway, follow our updates via Facebook, Twitter!
7. Enjoy the game! Have Fun!
This code contains the following items:
With this items you can upgrade your skills, equipment's potential quickly and without effort! This pack also contains Silver, which you can use to buy a variety of items from the shop.
● Bandit Set (worth $9,99)
● Rare elixir *4
● Spirit points 100 000
● Silver 100 000
● Equipment upgrade stone *10
● Equipment improvement stone *10
Note:
1. Each account can only claim 1 code for each Gift Pack.
2. Each code can only be used once.
Need Help?
Having problems with your key? Please visit our help center HERE.
More Giveaways:
Games You May Like