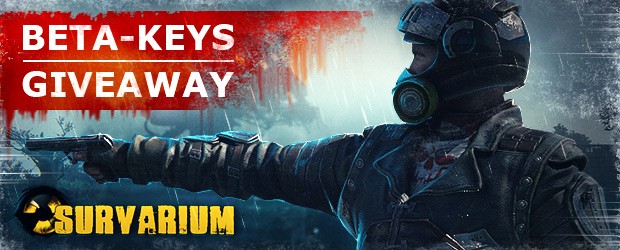 MMOBomb and Vostok Games have partnered up to provide players with a chance to score some Survarium goodies in this latest giveaway. Get your key to score 500 spare parts, 30.000 silver and 7 days of a Premium Account status!
Your browser does not support iframes. For having access to this giveaway you need to enable them.
Survarium is a post-apocalyptic online FPS game. If you are looking for a shooter where skills matter, look no further! The opposing players, deadly anomalies and traps will never stop you on the way to victory, right? Then start playing now for free!
How to get and use your Key:
1. Log in to your MMOBomb account to get your key. If you don't have one, register for free HERE.
2. Click on the big yellow button at the top. Copy and paste your key to a safe place as you may not be able to retrieve it once closing your browser.
3. If you prefer to play Survarium via Steam you must enter the code on the game's website using the Steam browser
4. Redeem keys here https://survarium.com/en
5. Go to "My account" and then "Add promo code" – "apply code"
6. Make sure you never miss a giveaway, follow our updates via Facebook, Twitter!
7. Enjoy the game! Have Fun!
Share if you like this giveaway!
[easy-share buttons="facebook,twitter,google,reddit" counters=1 hide_names="yes" message="yes" counter_pos="inside" native="no" total_counter_pos="rightbig" template="metro"]
This code contains the following items
⦁ 30.000 silver
⦁ 500 spare parts
⦁ 7 days of a Premium Account
Use premium account to get access to the best equipment and to level up the skills of your character much faster!
+50% Silver
+50% Faction Reputation
+50% Experience Points
+1 Additional Equipment Profile
Featured Video
Note:
1. Each code can be redeem just once and each person cannot redeem more than one of these codes.
2. The keys do not work with accounts from CIS countries
3. Bonuses of the keys are awarded not immediately, but within 5 to 30 minutes.
4. The keys are valid until April 27, 2016
Need Help?
Having problems with your key? Please visit our help center HERE.