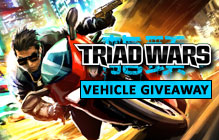 Triad Wars Exclusive Vehicle Giveaway
FREE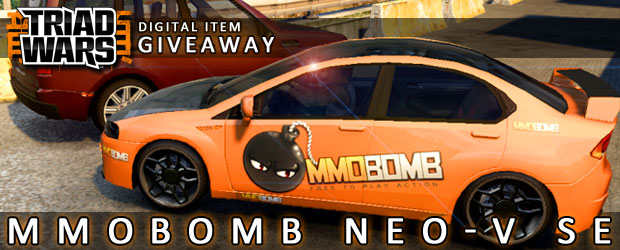 MMOBomb have partnered with United Front Games to bring our members a exclusive MMOBomb vehicle for Triad Wars. To get your code key you just need to click on the button below. Get your key now while supplies last!
[popup url="https://www.mmobomb.com/keygen/generate.php?str=eVBGd2g2b0tUS3ducWFWY1NXTzUwQT09&get=1 " height="300" width="500" scrollbars="yes" alt="popup"]Get your key[/popup]

Triad Wars is an online open-world combat adventure game where you experience high-octane violence and non-stop martial arts action as the #1 badass in a hard-hitting Hong Kong Cinema-styled world of crime.
How to get and use your Key:
Please read and follow the instructions bellow:
1. Log in to your MMOBomb account to get your key. If you don't have one, register for free HERE.
2. Click on the big yelow button at the top, and copy your key. The key will be temporarily saved for you, so you can go back to this page later and get your key back.
3. Login HERE using your Triad Wars account or create one.
4. Start the game and complete the Tutorial (Stops after you receive the "Meat Cleaver" in-game favor).
5. Open the in-game HUB, select and open the Store from the HUB.
6. Click the "Redeem Code" button at the bottom of the main store page.
7. Paste or type the code you received for your vehicle from MMOBomb into the field provided (Cut/paste is the ideal way to do this to prevent any errors).
8. Visit any garage in North Point to select your exclusive vehicle and start driving!
9. Make sure you never miss a giveaway, follow our updates via Facebook, Twitter!
10. Enjoy the game! Have Fun!
If you have questions or feedback, check out the forums at http://www.triadwars.com. See you in Hong Kong!
This code contains the following item: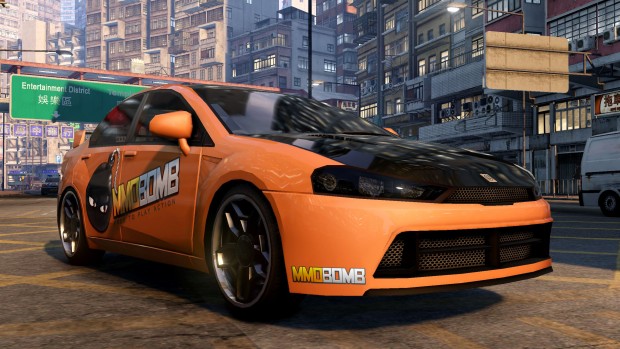 Note:
1. Each account can only claim 1 code.
2. Each code can only be used once.
Triad Wars Trailer:
Need Help?
Having problems with your key? Please visit our help center HERE.
More Giveaways:
Games You May Like