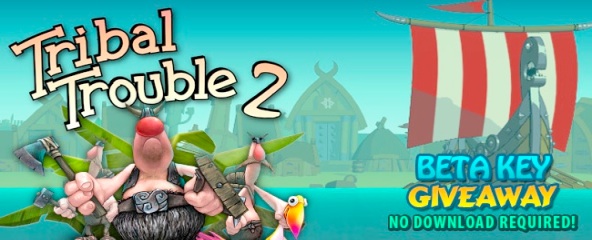 Tribal Trouble 2 Closed Beta Key Giveaway
FREE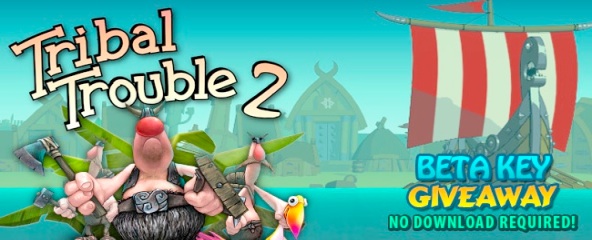 MMOBomb.com and GameSamba are pleased to present our users with a invite to Tribal Trouble 2 Closed Beta. To get your closed beta key you just need to click on the button bellow. Don't miss out on this offer.
Tribal Trouble 2 is a fast-paced realtime strategy browser game set in the wacky Viking age where pillaging and plundering were everyone's favorite pastimes! Create you own Viking chieftain (or chieftess), sail quests to foreign places, challenge other online players to battle and then go spend your loot on more Viking gear!
How to get and use your Key:
1. Log in to your MMOBomb account to get your key. If you don't have one, register for free HERE.
2. Copy and paste your key to a safe place as you may not be able to retrieve it once closing your browser.
3. Go to the Tribal Trouble 2 website
4. Click the button that says 'FREE SIGN UP!'
5. Enter your details and the 10 digit Beta Key Code
6. Make a quick note of your username & password
7. Click the button that says 'PLAY NOW FOR FREE'
8. Enter your username & password one more time to play
9. Make sure you never miss a giveaway, sign up for our daily newsletter, it´s free!
10. You're all set to go! Simply log into the game and start playing.
Important info:
All players who take part in the Tribal Trouble 2 Closed Beta will be able to get a head start in the game. From this point forward all user data will kept when the game launches for real later next month. This means you will keep every achievement, every piece of gold and every enhancement you acquire during the Tribal Trouble 2 Closed Beta.
Trailer
More Giveaways:
Games You May Like