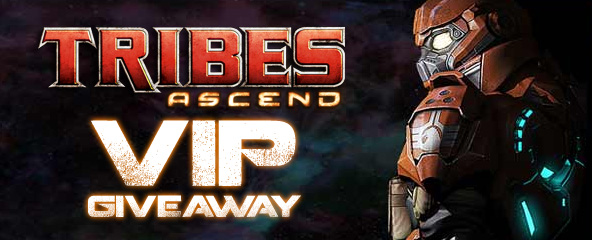 Tribes Ascend VIP Giveaway (Worth $29.99)
FREE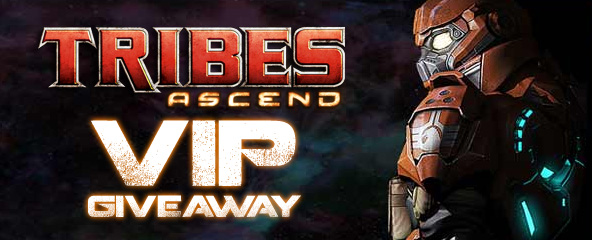 MMOBomb always tries to have the best giveaways ever, so are you ready for this next bomb? MMOBomb.com has teamed up with Hi-Rez Studios to give away extremely rare and amazing code keys which will grant you a FREE VIP Starter Pack (29.99 USD, 24.99 EUR, 19.99 GBP) for Tribes Ascend (starting Open Beta February 24). Remember this VIP pack is only available in the Tribes store, but you can get one FOR FREE!!! We only have 5 Keys to offer since this keys are quite valuable so to get a code key you have to be a true MMOBomber.
0 KEYS LEFT!
How to get your Key:
So what you need to do to be a true MMOBomber and get a key? Easy just follow the instructions.
1. A true MMOBomber is registered in the site and follow us via newsletter.

2. A true MMOBomber follows us on Facebook, Twitter and Youtube (if you don´t have an account for example on Twitter, it's ok but you win extra chances if you are following us)

3. If you use iTunes subscribe for free to our "Free To Play Cast" show and submit a review (this is optional but you get even much more chances!!!).
So if you are a true MMOBomber send a email to giveaway@mmobomb.com with the subject line "I am VIP and a true MMOBomber". In the email please include your MMOBomb username, and your social usernames that you use to follow us on social networks. If you also subscribed to us via iTunes and submited a review, don´t forget to add the review in your email.
We'll select 5 lucky MMOBombers during the next week. We'll be picking and notifying the winners via email.
The Tribes: Ascend VIP Starter Pack includes:
- 3,000 Tribes Gold (Value: $30 USD)
- 30-Day Booster (Value: $15 USD)
- Lifetime VIP Status
Tribes Ascend Video Preview:
More Giveaways:
Games You May Like