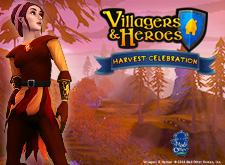 Villagers and Heroes Blessed Harvest Pack Giveaway
FREE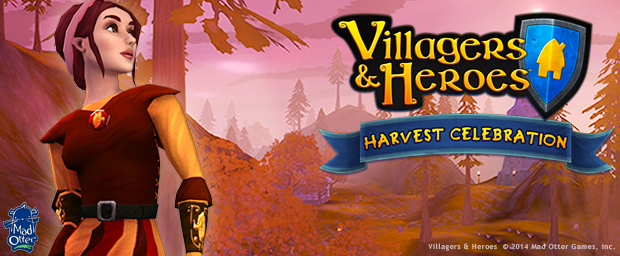 MMOBomb and Mad Otter Games have teamed up to giveaway a gift pack (The Blessed Harvest Pack) for the MMORRPG Villagers and Heroes! To get your code key you just need to click on the button below. Get your key now while supplies last!
Villagers and Heroes is a free-to-play MMO game in which players experience the thrill of battling monsters, the satisfaction of tailoring an exquisite robe, and also the pleasure of building friendships within a friendly community.
How to get and use your Key:
1. Log in to your MMOBomb account to get your key. If you don't have one, register for free HERE.
2. Click on the big yelow button at the top, and copy your key. The key will be temporarily saved for you, so you can go back to this page later and get your key back.
3. Go HERE and enter your email address and a password
4. Enter your Key into the Harvest Pack box
5. Press the "Play Now!" button
6. After a few seconds, VHSetup.exe will download automatically (if it does not, then press the green "Download Now!" button).
7. Run VHSetup.exe and follow the instructions. This will install the full game, with the Blessed Harvest Pack automatically unlocked!
8. Make sure you never miss a giveaway, follow our updates via Facebook, Twitter!
9. That's it, enjoy!
This code contains the following items:
The Blessed Harvest Pack: This contains the Fall Harvest outfit plus two Autumn Hats and the Pilgrim's Hat. It is also filled with savory goodies: 10 Buttermilk Breads, 10 Cornbreads, 5 Cornucopias, 5 Pumpkin Pies, and 5 Turkey dinners.
Villagers and Heroes Trailer:
More Giveaways:
Games You May Like