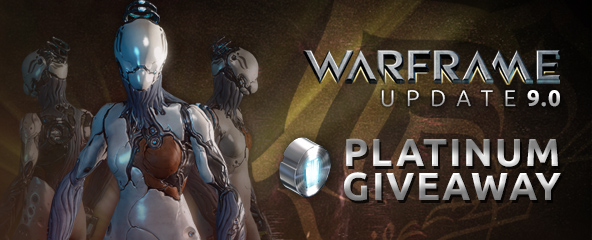 Warframe Update 9 Free Platinum Giveaway (Worth $499)
FREE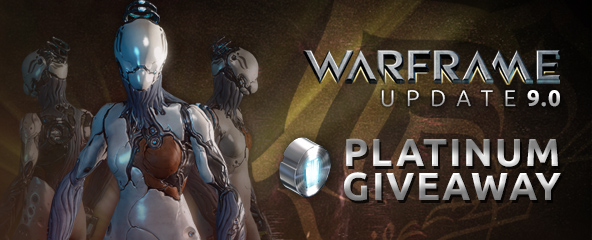 MMOBomb and Digital Extremes have teamed up again to give our users 10 Bundles of 1000 Platinum ($49.99 value for approximately $500 in total - www.warframe.com/buyplatinum) to celebrate Warframe Update 9! Platinum is Warframe's premium currency used in the in-game market. To get a Platinum bundle, you just need to follow the instructions below:
0 PLATINUM BUNDLES LEFT!
How to get free Platinum:
1. It´s easy, you just need to Register on MMOBomb and follow us on social networks like Facebook, Youtube and Twitter (if you don´t have an account for example on Twitter, it's ok).
2. Visit the Warframe official site and create an account. Signing up for Warframe is an important requirement for winning, and please make sure that your account has been activated.
3. Complete the following sentence: "I love Warframe Update 9 because... ". Leave your sentence in the comments below, please make sure you use the email address you signed up for Warframe with. This is really important, if you do it with another email we cannot enter your prize.
We'll select the 10 lucky MMOBombers randomly on July 21, we'll be picking and notifying the winners via email, so please check your accounts.
Lucky Winners:
- nathan
- LGKZioHitman
- TinyXD
- Unsane
- qwestt2
- Huntcameron
- xSLUGSLINGERx
- Grevesz
- brendan lewis
- Ivailo1st
More Giveaways:
Games You May Like