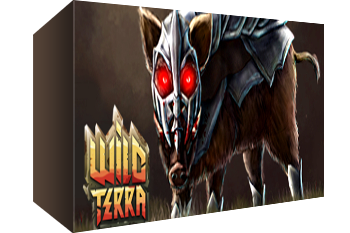 Wild Terra Online: Armored Boar Mount Key Giveaway
FREE
MMOBomb and Juvty Worlds have partnered up to get our users a free Armored Boar Mount Key for Wild Terra Online.
To unlock your key instantly you just need to complete all the steps on the top. Get your key now while supplies last!
How to use your Key:
1. Complete all steps to unlock your key.
2. Download Wild Terra Online on Steam or launch a browser version.
3. Register your account in the game.
4. Start the game and click "Enter Code" on the server selection screen and paste your key here.
5. Choose the appropriate server, create a character and you will automatically receive the Armored Boar.
This key contains the following:
⦁ The key will unlock Armored Boar Mount for Wild Terra Online.
Note:
1. Each code can be redeem just once and each person cannot redeem more than one of these codes.
2. These are not Steam keys, please follow the instructions and redeem your key in-game.
About:
Wild Terra Online is a sandbox RPG, in a completely player-controlled medieval world. You will have to survive in a forest full of predators, build a shelter and improve your crafts skills, tame animals and fight for treasures. You can become anyone and do whatever you want!
More Giveaways:
Games You May Like