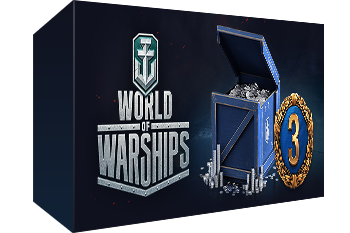 World of Warships Gift Pack Code Giveaway
FREE
MMOBomb and Wargaming have partnered up to get our users a free gift pack Code with in-game items for World of Warships. Please note these codes are for new players only! Each code unlocks 3.000.000 credits, St louis American Tier III cruiser, 3 days of Premium account and more!
To unlock your key instantly you just need to complete all the steps on the top. Grab your key NOW while supplies last!
How to use your Key:
1. Complete all steps below to unlock your key.
2. Submit your code here and click the "Registration" button.
This key contains the following:
⦁ St louis - American Tier III cruiser
⦁ Royal Navy containers x5
⦁ 3 days of World of Warships Premium account
⦁ 3 000 000 credits
Note:
1. Each key can be redeem just once and each person cannot redeem more than one of these keys.
About:
World of Warships is a free-to-play MMO action game. Play World of Warships and crush your enemies from around the globe!
More Giveaways:
Games You May Like