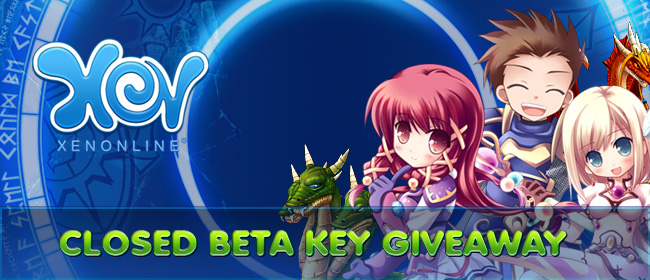 Xen Online Closed Beta key Giveaway
FREE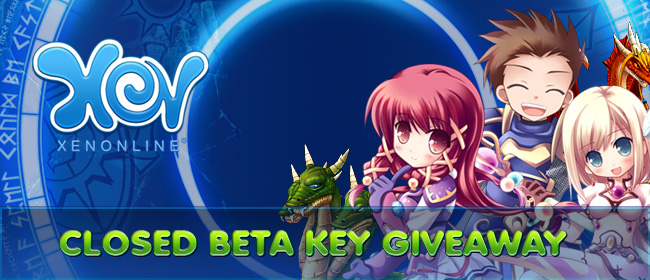 MMOBomb.com and MAYN Interactive are pleased to present our users with a invite to Xen Online Closed Beta. To get your closed beta key you just need to click on the link bellow. Closed beta is coming June 16! Don't miss out on this offer.
Xen Online (European version of Secret of the Solstice) is an anime-inspired, socially-oriented Massively Multiplayer Online Role-Playing Game. Dress up, customize your room and make new friends; there's just so much to do alone! Join a guild of like-minded individuals and gather your newly-found friends to defeat the warmongers. Xen Online is a fantastic social exploration role-playing game catered to the young at heart!
How to get and use your Key:
1. Log in to your MMOBomb account to get your key. If you don't have one, register for free HERE.
2. Copy and paste your key to a safe place as you may not be able to retrieve it once closing your browser.
3. Register for a MAYN Games account at http://www.mayngames.com
4. Activate your account for CBT access at http://xen.mayngames.com/main/betakey by Tuesday 14 June 2011
5. Share your CBT key with up to 5 friends who can play together with you in the Closed Beta!
6. All 6 accounts that share the same CBT Key will receive mileage - which can be used to purchase Xen Online cash items!
7. We will email all activated accounts with the client download link before CBT starts.
8. Make sure you never miss a giveaway, sign up for our daily newsletter, it´s free!
9. You're all set to go! Simply log into the game and start playing.
Note:
- Each Beta Key can be activated on up to 6 accounts, so share the beta keys with your friends!
- Once your beta key has been activated 6 times, you and your friends will be rewarded with mileage!
- CBT Key Activation will close on Tuesday 14 June 2011.
- The Xen Online Closed Beta Test is scheduled to start on Thursday 16 June 2011.
More Giveaways:
Games You May Like