League of Legends: Riot doesn't care about the game anymore? (MemberZone)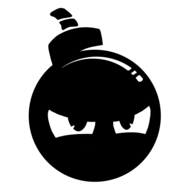 By
MemberZone
,

Attention: The following post was submitted by a MMOBomb reader, so please please keep in mind that this is one individuals opinion, his views do not represent the views of the MMOBomb staff. MMOBomb is all about the Community, and our members and readers opinion is very important to us. The MemberZone is the place to broadcast your voice. Send us your bomb here or contact us via email. Let your voice be heard!
The problem is the EU West server: To begin with, since I started playing LoL (2 years ago) this server has never ran smoothly. There were frequent random disconnects, weird bugs, ping jumps and so on.
For a whole week now, I have been unable to to connect to the EU west server which happens to be my home server. It's not just me, every day it seems more and more people can´t log in and those that do often freeze at the champion select screen. If somehow they manage to make it in-game, they will often experience disconnections and be unable to join back. This results in losing the match, losing LP, and making it hard to move up the ranked ladder into new divisions.
If you will go to the League of Legends EU West forums, you will find not one single positive word in ages about the game. Nor will you find Riot present or their support. It seems as though countless people have started to uninstall the game and are not coming back.
After being unable to join the server for three days, I wrote an mail to the support. In the email I told them that I just cant log in anymore, no matter what I try.
This was their response in a nutshell:
"We recommend that you change your actual anti-virus program to Avast"
I did send two pictures concerning my problem in the email, where you can clearly see that I am indeed using Avast. After reading this, I already knew that the support was a joke, but that wasn't the end of things. The support went on to speculate that perhaps it was the firewall blocking the game.
Well I was sure that my firewall was ok, but I did turn it off just to be sure and of course, it didn't change a damn thing. So in my opinion, the game's support is an absolute waste and will waste your time. A week has gone by now, and I am still unable to login.
This was a comment on the forum about the issue from the "European Community Manager"
--------------------------------------------------------------------------------------------------------------------------------------------------
Hey guys,
With the weekend coming up I want to give you a status update on the issue that has affected many of you over the past few days.
To sum things up we're still working to find a complete resolution. It has been a highly frustrating time and i want to apologize to those of you who have had their game experience disrupted.
On the plus side the disconnection issues from last weekend are almost completely resolved. The main problem now is that a small number of you are having trouble logging in.
I have reposted suggested solutions to this at the bottom of this post. With that said, they are not a guaranteed, but many have found a fix by following this process.
Our team in Dublin and LA (Game Development alongside Live Production: Operations, Network and Platform Engineers) have been working together since the issue began to fully resolve this. We want to see the back of this issue as much as you do. It is far from ideal even though it is not widespread, and we will continue working at this over the weekend and through the night to find the root cause and solution.
Most players should not be affected, but we want to assure you we know that isn't good enough and we will keep you updated.
Zitat:
Solutions that have worked for the majority of players:
- change your IP / use VPN
- restart your router
- reboot PC
- flush DNS ("ipconfig /flushdns")
- renew IP ( "ipconfig /release" followed by: "ipconfig /renew")
- sync clock and check firewall as described here: https://support.leagueoflegends.com/...hen-logging-in
- switch to different LoL environment. Example: switch to EUNE and then get back to EUW. For some players this was the golden solution.
- shut down your firewall or create New Rule under Inbound and Outbound on Port 2099 to allow connections on this port.
Other possible solutions:
- try to login with your account on different PC in another location
- disable peer-to-peer transfer
- repair the Launcher
- change LoL password or request a change by contacting Riot Player Support team
- remove LoL Recorder or any other 3rd party app from your OS
----------------------------------------------------------------------------------------------------------------------------------------------------------------------------------------------------
Telling people to shut down their firewall, is JUST WRONG. They don't even know what the problem is, but instead come up with weird solutions. It seems as though the fixes aren't even permanent. Someone will mention it works for them, but within the next 2 hours that same person will post on the forums complaining that he again is unable to connect.
When they talk about only a small number of players are having the issue, it's like they don't even care. They keep repeating that the issue is not widespread and that most players should not be affected. Yet it's undoubtedly clear countless are.
The quoted response above is the only official response from Riot since the "not being able to log in" problem began. Does this sound like an adequate response from a company that cares? No...
For me, this just sounds like "the problem is on your end guys, we have other things to do".
What is a "small number" to you? If you look on their Facebook pages and on the forum, there is page after page filled with many angry people unable to log in or play. Not to mention all the bugs, but that's another story.
Now the thing is, all of this just happens to EU West. Everybody is able to join any other server without a single problem. Stable pings, no bugs and so on. Only EU West seems affected. In the official response Riot mentioned they would "continue working at this over the weekend and through the night to find the root cause and solution."
That was 2 days ago and still NO FIX, NO ANSWERS, NO SOLUTION, NO NOTHING. I feel as though not one single person worked on this over the weekend. They act like they just don't care. Some people have been unable to log in for a much longer period (2-3 weeks).
Many of us like myself spent money on this game and this is not how you handle things. Imagine buying a car and realizing you cant drive it. If that's extreme, imagine buying a game for $60 and never being able to play it. I purchased RP and some skins before all of this happened and I have yet to be able to use any of it.
They continue to lose more and more players. They just care about the all-star thing, releasing new skins, and changing the shop prices, BUT NOT about solving this problem at all.
With that said, I have given up on League of Legends. I've uninstalled the game like many others already did and I wont be coming back. If you're going to try this game, be sure to avoid the EU West server. Maybe it's a good idea to avoid the EU servers all together...
By Sakaya
About MemberZone: Do you have something you want to say here in our MemberZone? MMOBomb.com is all about the Community, our members and readers opinion is very important to us and they have a lot to say, that's why we have a section on MMOBomb called MemberZone. That's the place to broadcast your voice. Send us your bomb here or contact us via email. Let your voice be heard!
---
About the Author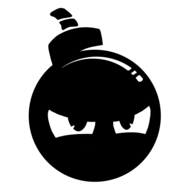 MemberZone,
MemberZone is a forum where our readers can submit articles talking about thier opinions on the latest news in multiplayer gaming. The opinions of the author do not necessarily represent the opinions of MMOBomb.com or its staff.
---
Read Next
You May Enjoy