An Open Letter to City of Heroes Fans and Developers (MemberZone)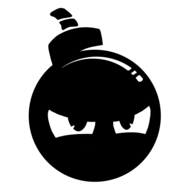 By
MemberZone
,

There is a community of great friends and family that is on the verge of being destroyed. There are those that might not take this seriously since it is concerning a video game but for those involved it is more then just that. NCsoft has decided to pull the plug on the first and in many people's opinion, the best Super Hero MMORPG around, City of Heroes.
It has outraged thousands of people and caused them to take action. While the game closing is a blow it pales in comparison to the blow it will cause to the friendships that have been built over these last 8 years. For those that actively engaged in the world of heroes and villains, there simply was nothing better then coming home from work or school and relaxing in an evening filled with super powers and super deeds. Not to mention the 80 or so employees who poored their souls into making the game enjoyable all this time.
Fans have taken to social media outlets and have begun writing letters to NCSoft asking them to refrain from shutting down the MMORPG. There are even a few different petitions going on with Change.org, one of which already has over 14,000 signatures at the time of this writing. There are other efforts going on as well like the unity event on Sept 8th to show that there are still large amounts of players who want to still play. Others are trying to get talks going with NCsoft to purchase CoH or find some other way to save the game. The supporters have even created a # tag on twitter called #savecoh.
As for the game it self there is in many eyes no comparison, it is easy to learn and there are tons of things to do. The custimizations including the powers leaves no player bored. It is free to play but you can also pay to play if you really enjoy the game in order to gain access to additional features. It is because of the time and effort CoH players put into their characters that they begin to grow attached to them and start to care about what happens to them and their future existance. Still we have to hope that something can be done so we don't lose our tight knit ingame family and our toons. It sounds silly to some I know, but imagine if the thing you like the most just disappeared and you were told it wasn't coming back?
This game is a way for people all over the world to meet and get to know each other without all the social pressures and stereotypes. Half the time you don't even know if the person you are teaming up with is a guy or a girl, trust me from experience. It is just a place to hang out and have fun. You can even get support from the people online if you are feeling down. There have been in game weddings and mourning for those who have past. You essentially become a part of the peoples lives on your sever and some of those on others.
How can a company just throw everything like that away when the game itself is still popular and making money? All we ask is for NCSoft to find a way to keep it alive, without turning off the lights for good. We care about each other and we care about Paragon City, and even the Rouge Isles for those who enjoy being villains. We couldn't wait for the new content the developers were coming up with, the ideas that came from Paragon Studios will go down in history as some of the best MMO ideas of all time.
To those at Paragon Studios, thank you so much for all your hard work and awesome ideas. I hope you are with us in the fight to keep the game alive, I know that you would hate to see your work end here. So in hope of CoH continuing on to bigger and better things we salute you and the work you have put into this Community Of Heroes. Heroes never quit and I know plenty that will fight with me to the very end to keep your dream alive. From all of your fans a simple "Thanks" just isn't enough to say how we feel.
So to end this letter I ask you the reader, if there is anything you can do to help spread the word, please do it. We need all the help we can get to save this Community. We will gladly take every bit of help and nothing you do to help is ever to small. Thank you
By Alien, Guardian Server
About MemberZone: MMOBomb.com is all about the Community, our members and readers opinion is very important to us and they have a lot to say, that's why we have a section on MMOBomb called MemberZone. That's the place to broadcast your voice. Send us your bomb here or contact us via email.
---
About the Author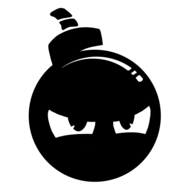 MemberZone,
MemberZone is a forum where our readers can submit articles talking about thier opinions on the latest news in multiplayer gaming. The opinions of the author do not necessarily represent the opinions of MMOBomb.com or its staff.
---
Read Next
You May Enjoy