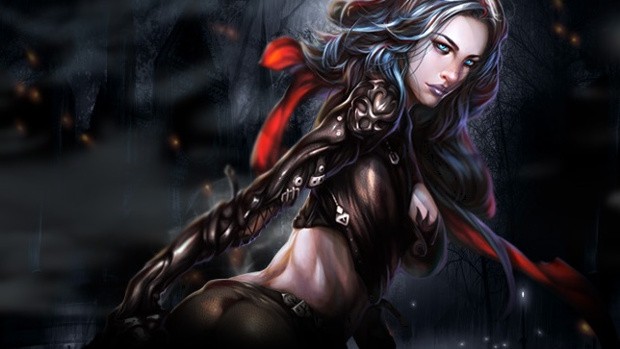 Just in case you haven't gotten your fill of sexy vampires — GameNGame is here for you. Today, the company announced the launch of DARKEDEN ORIGIN, a vampire themed game set in the fictional European country of Eslania. The game pits three factions against each other in a bid for something called the 'Bible of Blood'. These factions consist of Vampires, Slayers, and a group known as the Ousters. I think of this last group as basically like Ghouls if you're familiar with Vampire: The Masquerade. Either way. They just want to be human again.
DARKEDEN ORIGIN is listed as being an 'Adult' Horror MMO. By 'adult' I believe the developers mean there's plenty of T&A. At least, that's the impression from the video below.
You can check out DARKEDEN ORIGIN on the GameNGame site.