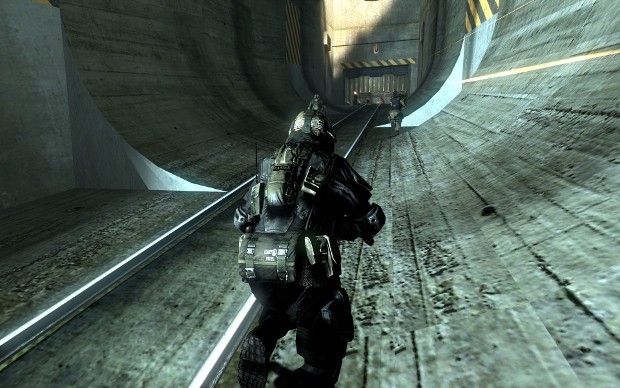 Alliance of Valiant Arms has received another update and in addition to all the normal things, it brings back the Halloween-themed Sniper Gallery map and introduces a new feature called the Black Market.
The Black Market offers players a chance to bid on rare and "previously unobtainable items." Like real world black markets, the items in this one will change frequently so it is advised that players check up on it often.
In addition to the above, a Halloween-themed item has been added to the Capsule shop — the ARX-160 Jack O'Lantern. It's a new daily capsule Jackpot. For full details on the update head over to the AVA blog.