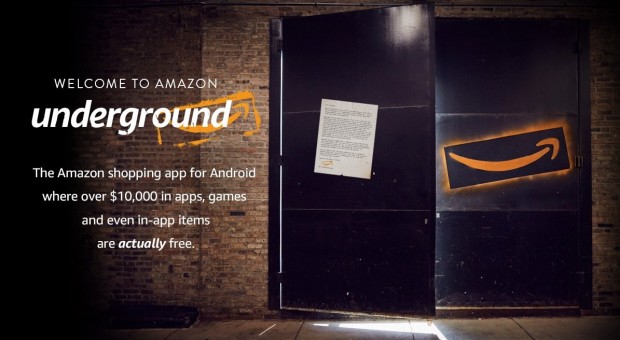 All hail our new free-to-play overlord: Amazon…?
Seems that way. Its newest thing is called Amazon Underground, and it offers totally free access to games and other Android apps for smart devices. Yes, totally free — as in no microtransactions, even in games that normally have them, as well as access to normally paid non-gaming apps like OfficeSuite Professional 8.
So how's that work? Amazon pays the software maker a small amount of money — $0.0020, or one-fifth of a cent — for each minute their app is run by a customer. Good deal for the developer, good deal for consumers… but how does Amazon profit? There are a few ads when you launch stuff, but that's it.
Oh, and the Underground app apparently asks for just a few permissions (Image courtesy this article):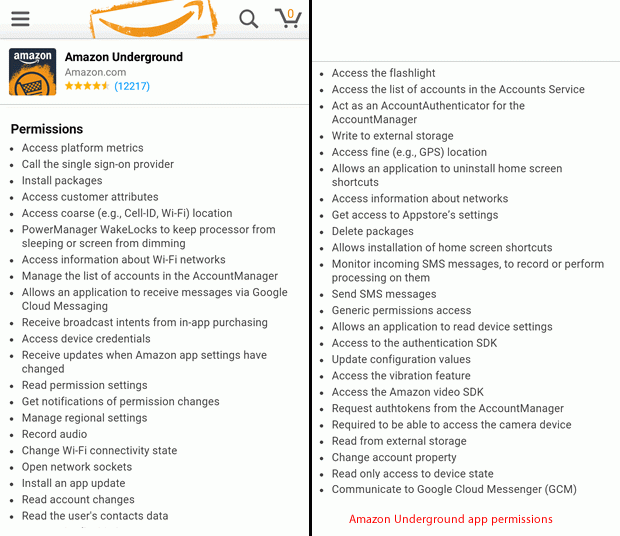 So yeah, that's a little off-putting.
Still, if money is your only concern, Amazon Underground seems to offer actually free gaming and other stuff. You have to think that other service providers, like Steam or GoG, are watching this situation very closely to see how it goes. If enough people like it, don't be surprised if something similar is implemented in other places.
If you have an Android device and give Underground a shot, we'd like to hear what you think!