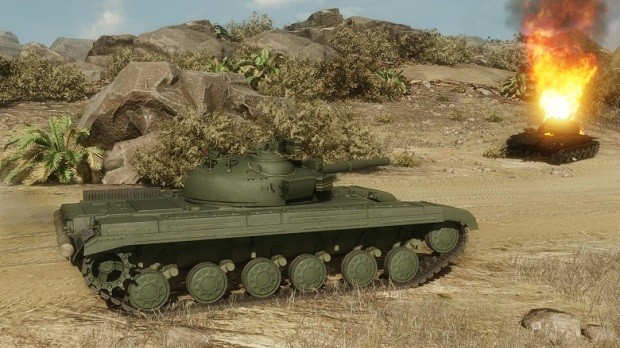 Armored Warfare Senior Producer Joshua Morris has penned a producer's letter on the AW forums, thanking fans for the successes of 2015 and looking forward to 2016 and what the team needs to do to improve the game. Spoiler: It's a long list.
The planned new content is what you'd expect: new maps, new tanks, and new game modes, along with further customization and the addition of replays. On a simpler note, Morris also outlines many of the basic features that the team needs to improve upon. These include things like balance, matchmaking, bug fixes, "and basically every other core feature already in the game." So… everything, huh?
Morris also acknowledges that PvE has been very popular, as much as PvP, and it's something the team plans to invest more resources in. You can read his entire letter here.