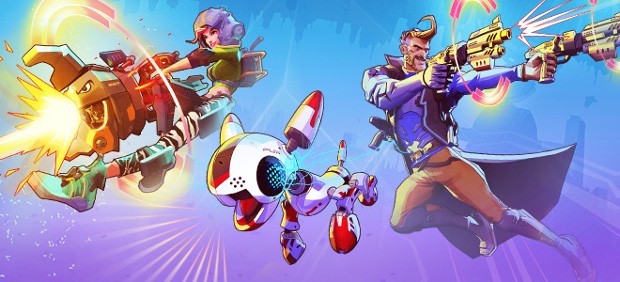 Trion Worlds' free-to-play arena-brawler Atlas Reactor is officially open for business. The game officially launched today opening up to players and introducing a new map, "The Omni Core", the recently announced Freelancer — Juno, and icons.
Since this is October, players can already look forward to a Halloween event which will kick off on October 18th. Following that… on a currently unspecified date… the Ranked Season will begin.
Executive Producer Peter Ju has outlined Trion's plans for the game through the end of the year in the launch letter. This includes more Freelancers, a new game mode, new maps, more skins, an event called "Trust Wars," and the Holiday Season event.
To celebrate the launch, Trion has elected to offer all three of the new launch packs at 10% off.
Full details on the launch, as well as what is to come, are available on the game's site.