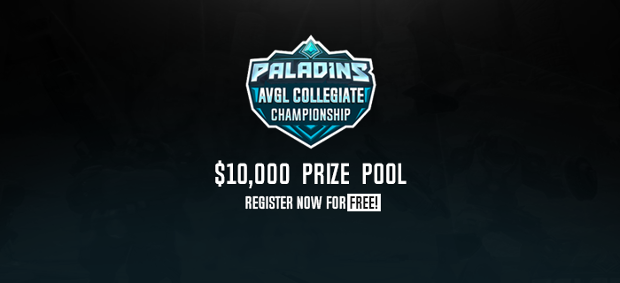 College eSports tournament provider AVGL has teamed with Hi-Rez to host the first Paladins College League. The league will feature a $10,000 prize pool with the LAN Final taking place at the Hi-Rez Studios Esports Arena in Atlanta.
The tournament format will follow round-robin play during the regular season and matches will take place Sunday evening beginning February 26. The top teams at the end of the season on March 19 will take part in the Championships.
Players can register for the event between now and February 21. Those looking for a team to play with are encouraged to make use of the AVGL Free Agent listings. More information is available on the AVGL site.