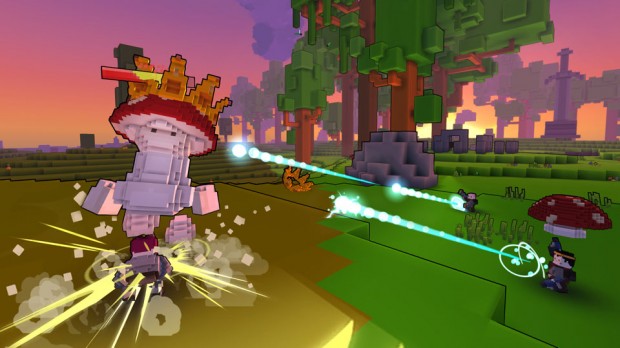 If you've been enjoying the alpha for Trion Worlds' blocky builder Trove, we've got bad news for you: It's over.
Now the good news! The beta for Trove starts soon — not soon(tm), but actual soon!
The alpha ended late last night and the closed beta will start up on Thursday the 25th at an undisclosed time in the afternoon. All alpha progress will be wiped, but from here on out, there are no wipes, through beta and into launch. You'll also get to check out a new class, the neon ninja, soon after the beta goes live.
There's no word on how or whether Trion will increase the number of participants in beta, but at the very least, if you received an alpha key from MMOBomb, it will still get you into the beta just fine.
Did you play much of Trove in alpha? And are you looking forward to the beta?