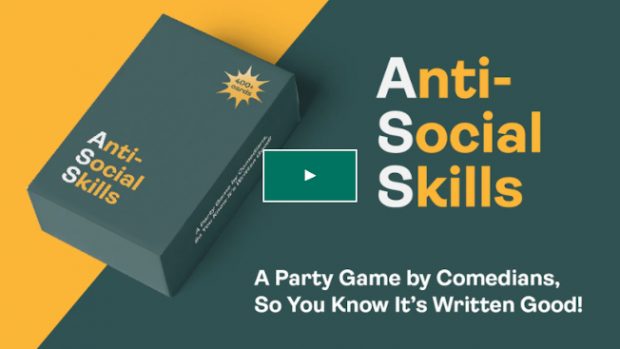 Alright guys… So, this is a weird one. Obvously, we normally wouldn't cover a Kickstarter game here on MMOBomb, because we can't be sure if they're free-to-play or not. And, honestly, this particular Kickstarter project isn't, because it's a physical card game. But, here's the thing. The creator of the card game wants potential players to realize that the game in question is something that can be played with friends and family online via Zoom, so they're offering a digital version of the game for everyone to try for free.
Titled Anti-Social Skills, the game is the brainchild of Jon Rineman, former head monologue writer for The Tonight Show. Rineman has teamed up with several other comedians to create the game, which they're looking to raise $10,000 for on Kickstarter. As of this writing, they have just a little under $900 to go.
If you want to give the online version of the game online you can find it at asskills.com.