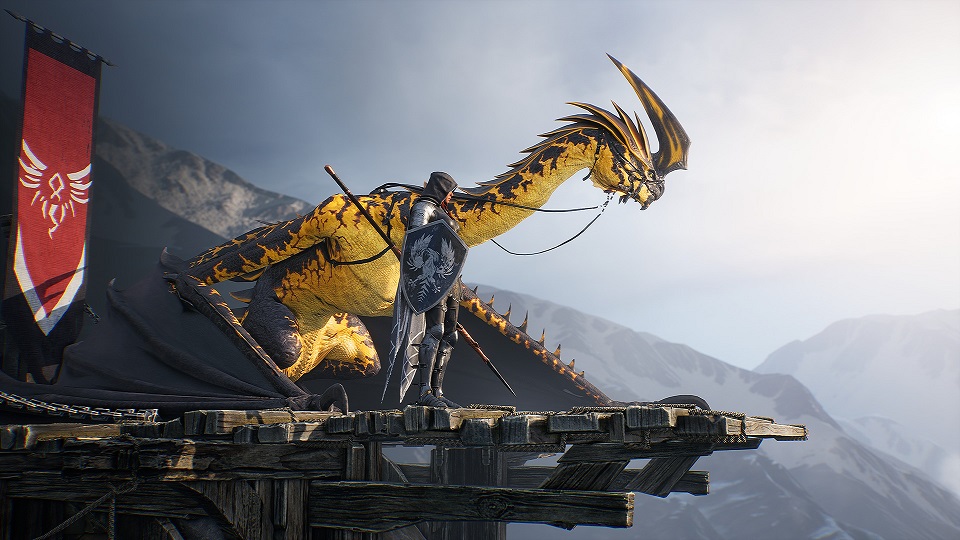 Playwing's dragon-battling PvP game Century: Age of Ashes held a closed beta test last month and has another, bigger, one planned for next month. That will take place from March 12-21 and add several elements to the game based on player feedback from the first beta.
A new Skirmish game mode will be added with this test, a best of five, 3v3 game mode that replaces Rookie mode for players level 10 and up. Players will also have access to a free flying mode with battles against and enemy bot for practice.
As for existing modes, Gates of Fire will be adding a fourth round in case one of the first three is a draw, while the flag will have more spawn points and appear later after the start of a round. Most importantly, the dev team is "reviewing the sound design in order to make the game mode more epic."
Another major addition with this test will be the addition of a matchmaking system, to help group players of similar skill together. There will also be a penalty system for players who leave rounds early and the progression system has been rebalanced.
But when will the game's most critical feature be implemented? No, we're not talking about the shop, which will be active in this test, though the ability to spend real money won't yet be enabled. Sadly, though, you will not be able to pet your dragon, even though Playwing admits that "a lot of you will be disappointed" by this sad news. Don't give up hope, would-be dragon-cuddlers — while it's not considered "vital" for launch, "we are highly considering it my a future update."