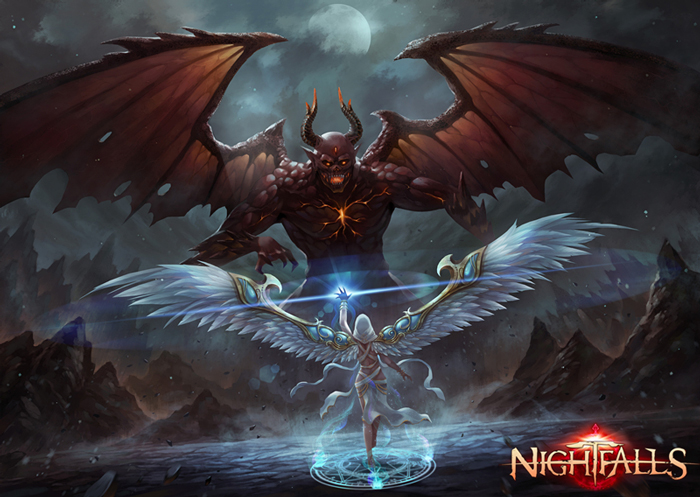 Browser and mobile based game company 37Games recently announced the release Nightfalls, a new free-to-play browser-based MMO featuring "champion collection".
Nightfalls is a fantasy game featuring a world in which demons have returned to retake the world from humans. Players will take on the role of a fallen angel named Sherri and recruit (collect) champions to fight the demons and return peace to the world.
Players will have hundreds of champions to collect, all with different skills and magic abilities. These champions can be used to build the perfect team to take on the demonic forces that plague the land. However, the champions will not be fighting alone as players will need to develop their own character and equip them in order to fight with the team.
Pre-registration for Nightfall is open now and 37Games is offering those who do pre-register a bunch of goodies including Demon Fruit, Dragon Shards, and more.