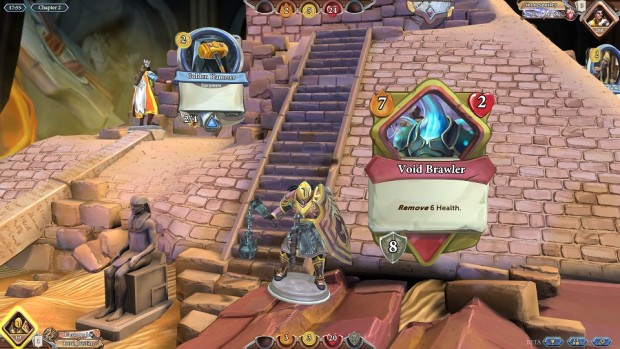 Every game wants to be on Steam these days — or so it seems — and Chronicle: RuneScape Legends is no exception. Today, Jagex announced that its CCG strategy game would be making the leap to Valve's gaming distribution platform for its launch in exactly two weeks, on May 26.
The game will launch on Steam with support for seven languages: English, French, Latin American Spanish, German, Polish, Russian, and Brazilian Portuguese. In advance of the launch, you can log into the game from now until midnight on Sunday, May 15 to receive three free packs as a "thank you" from Jagex for all the beta testing work you (or, more likely, other people) have done.
If you were hesitant about jumping into Chronicle's open beta, does the jump to Steam make you more likely to give it a shot?